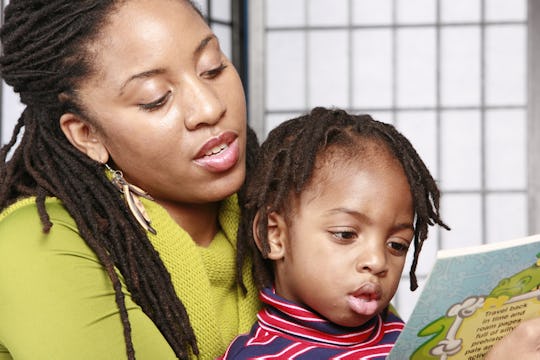 Fotolia
11 Moments When My Toddler Son Proved Children Are Natural Feminists
As an unapologetically outspoken feminist, I knew the kind of environment I was going to be raising my son in. He was going to see an equal devision of labor in our home and he was going to have the opportunity to play with dolls and jewelry and whatever else that tickled his fancy. My son would watch his dad cook and he would never hear the words "don't cry" or "boys will be boys." However, the feminism environment I've raised my son in doesn't take away from the moments my son has proved children are natural feminists. Here I was, worried about cultivating a home that would help my son believe in the social, political, and economic equality of the sexes, when he just innately believes it all on his own. I didn't have to "raise a feminist son," I just had to make sure I didn't screw it up.
Of course, my son doesn't understand that he's a natural feminist, or that he has feminist tendencies, or what the word "feminist" even means. After all, feminist — just like any other label our society has used to differentiate and/or understand people — is a construct, and construct is a pretty heavy-handed word for a 2-year-old toddler to understand. However, when I watch my son play with a pink toy puppy and not once stop to question why he likes a "girl toy," or even realizes that our culture has created "girl toys" and "boy toys," I know that what my son fails to see is only aiding him. When I watch as he plays with both toddler boys and toddler girls on the playground, because he doesn't see the need to divide people based on sex, I know that my son doesn't automatically see or identity people based on gender. When and/or if that day comes, it will be because he has learned to. It will be because our society has created gender as a way to describe certain people, then attached likes, actions, capabilities and expectations to those descriptions. It'll be because what my son knows and understands naturally, is being chiseled away by sexism and gender stereotypes and the ever-present patriarchy. Ugh.
However, for now I can take solace in the fact that my son is a natural feminist, as I imagine all children are. I can look at how he acts naturally, and realize that feminism is the norm, and the idea that all genders aren't created equal is an unnatural way of thinking. I swear, parents learn more from their children than children learn from their parents.