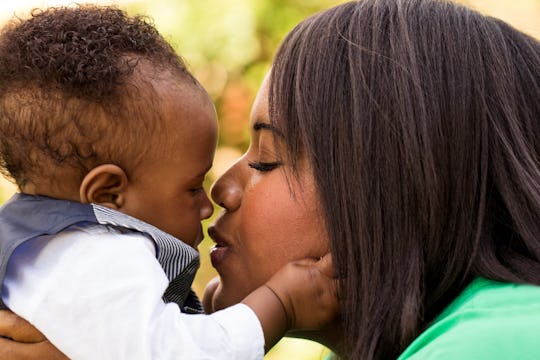 Fotolia
17 Things Society Tells New Moms They Have To Do (And Why They Absolutely Don't)
What is with our backwards society can't seem to truly appreciate mothers without creating unrealistic expectations for and of them? Yeah, okay, we have Mother's Day, but is one "celebration" a year really enough to honor everything mothers do, and more specifically, combat all of the unnecessary pressures our culture puts on them? For some reason, our society tells new moms they have to do certain things in order to be "good moms" or "good women" or just, well, "good." The collective "we" that is our country seems to have a very specific idea of what constitutes a "mother," and it's palpable. I don't know very many mothers who didn't feel like they had to do this one thing or make that one decision or feel that one particular way, in order to be classified as a "good mom." Honestly, it's so exhausting. I really just want to stop typing right here and now and call it a freakin' day.
Along with the absolutely unrealistic expectations society puts on moms, comes a high probability that all mothers will "fail," even when they haven't failed at all. As a new mom, I have been burdened with incredible self-doubt, not because I've particularly done anything wrong that has hurt myself, my baby or my family, but because someone else thinks I've done something wrong. I didn't hold up a particular standard or make a certain decisions, so I must be messing up. I've cried tears and felt guilty, because I've bought into what society has told me I should do, instead of realizing that the only thing I really need to do is make the best decisions for me and my family.
Moms already have it hard enough, just simply caring for babies and raising children into productive and positive members of society, without constantly being told what a let down they are and how they've failed or how some other mother has decided to parent. So, in the name of solidarity and in the hopes that all mothers (both new and seasoned) cut themselves some much-deserved slack, here are the things society tells new moms they have to do, that you absolutely, under no circumstance, have to do if you don't want to.