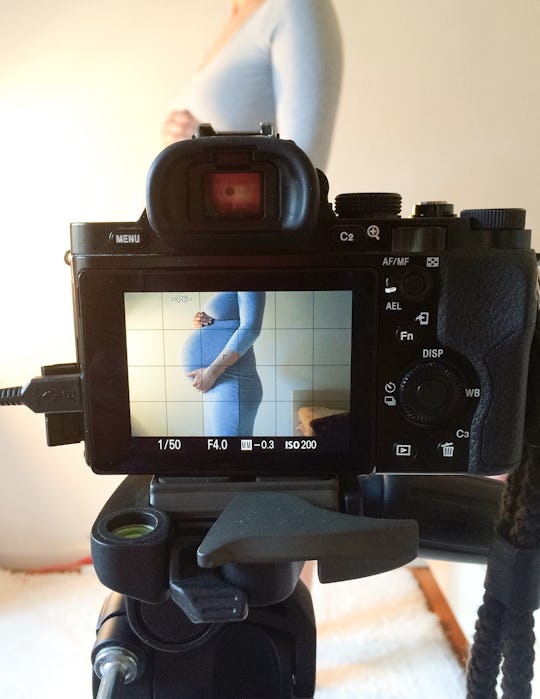 parann/Fotolia
11 Photos You *Must* Take During The Last Days Of Your Pregnancy
During my first pregnancy, I took a photo each week to document my growing belly. I stopped around 36 weeks, though. I hated how I looked in those pictures, and didn't think I'd want to relive those moments. I was wrong. My second pregnancy was a dumpster fire. I was miserable and sick, so I only took a few pictures the entire pregnancy. Now I seriously regret it. So for my last pregnancy I took all the photos and, in the process, learned that there are so many photos you should take during pregnancy, especially during the last few days.
I wish I would have overcome my aversion to having my picture taken when I was growing a human inside my body. For me, pregnancy wasn't pretty, and I looked nothing like the beautiful stock images of pregnant people dressed in white, surrounded by flowers. There were times when I looked terrible. I had broken blood vessels from throwing up, my face looked like someone had splattered mud on me, my belly was ginormous, and I had swollen hands and feet to match. Now, I am not saying your feelings about your pregnant body and the way you look in photographs aren't valid. But I learned the hard way that if you don't take pregnancy shots now, you can't go back in time and take them later.
And trust me, even if you think you look terrible, chances are hight that you'll still want to have mementoes of your pregnancy later on. They are the first moments of your parenting story, and the first images of your baby's story, too. So, with that in mind, here's a list of pregnancy photos I highly recommend you take, especially in the last days of your pregnancy.