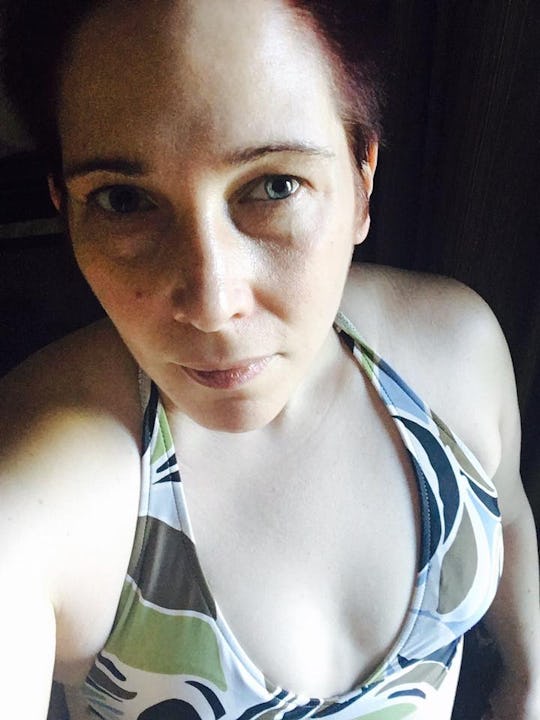 Courtesy of Steph Montgomery
11 Rules To Follow If You Want To "Bounce Back" Postpartum
Or culture expects so much of new moms. Not only are you supposed be a "perfect mother," but as soon as you deliver you're expected to lose the "baby weight" and "get your body back" instantly. Everywhere you turn, whether on social media or television, another product designed to help you lose weight or tighten your abs is promising you the "perfect body." Then, of course, there's the "motivational" posts and ads telling you that you have "no excuses" to not immediately "bounce back" after giving birth. I don't know about you, but I don't find those kinds of things very motivating. In fact, they make me feel like crap.
Honestly, I've had enough. The idea of "bouncing back" after childbirth is really unfair, often impossible, and has the potential to really be damaging and at a time when new moms are trying to, you know, be new moms. The messages peddled to new moms about their weight and size and postpartum bodies do more than just make women want to fit into their pre-pregnancy jeans. They make women hate themselves, and hate their bodies, directly after they've done arguably one of the most amazing things a human body can do. I know these postpartum weight loss messages were definitely damaging for me. When I got pregnant with my first child, I didn't have a healthy relationship with my body. I suffered from an eating disorder, and focused so much on the number on the scale and the size jeans I wore that it was impossible for me to really enjoy my pregnancy or accept that in order to grow a human my body had to change.
After having a baby, it was difficult for me to feel great about everything I had accomplished, because I didn't feel great about my postpartum body. It's taken me three pregnancies and ton of soul searching to realize that I needed to cut myself some serious slack, that my postpartum body was still my body, and that she needed some TLC after growing a human. This time I set myself some more reasonable goals and established some loving rules to follow to "bounce back," which really have nothing to do with losing baby weight and everything to do with showing myself some love.