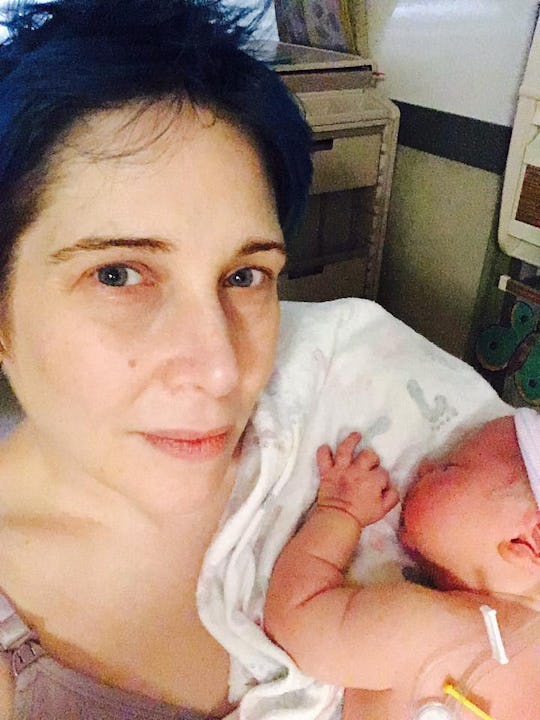 Courtesy of Steph Montgomery
What I Wish I Knew When Taking Care Of My Post-Baby Body
I have been a pretty health-conscious person throughout my entire adult life. Maybe a bit too health-conscious, actually; focusing on diet and exercise to a degree that was not good for my mental health. After having a baby, it was difficult for me to feel great about all I accomplished, because I didn't feel great about myself and my postpartum body. To make matters worse, I don't really remember anyone telling me much about how to take care of my body. Turns out, there are so many things I wish I'd had known about taking care of my postpartum body, because that body was and is amazing and I deserved some TLC.
I think one of the many reasons why most postpartum women don't take care of their bodies sufficiently, is because, as a society, we're not openly and honestly and realistically discussing postpartum bodies. So, I'm going to be brutally honest with you. Knowledge is power, and you can't know how to take care of yourself if you don't know what to expect. So, if you have a vaginal delivery, peeing afterward involves a burning, searing pain for at least a few days. I iced it, took a sitz bath, used a bidet, used numbing spray, and even then I could only pee if I was squirting warm water on my perineum simultaneously. Guys, it was bad, and my first postpartum poop was even worse.
Then, I found myself peeing when I didn't want (or expect) to, so I honestly started to think my body will never quite work right again. My uterus contracted painfully. My nipples bled. My vulva was so sore that I couldn't imagine ever having sex again. Hell, I couldn't even get out of bed without help. Add to that a few extra pounds that I tried so desperately to lose and a lack of will to do most things (including eat or drink enough to feel OK) and, well, postpartum life just sucked.
Now that I have lived through three births, I want to share a few things I wish I had known about how to take care of myself after delivery. Read on for some real advice about showing yourself some self-love.