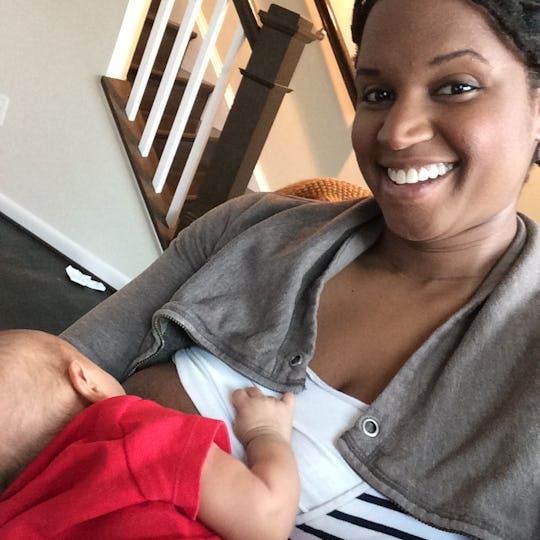 Courtesy of Sabrina Joy Stevens
11 Things To Stop Saying About Breastfeeding Moms
My late grandmother frequently said, "A little bit of knowledge is a dangerous thing." She meant that knowing a little about something, just enough to fool yourself into thinking you know more about something than you actually do, can lead people to feel unjustifiably confident in understanding of something — or worse, unreasonably justified in judging other people based on what they are or aren't doing. That's always my first thought when I hear the things moms need to stop saying about moms who breastfeed, mostly because their assumptions about those other moms are misguided.
Breastfeeding, like other parenting choices, is highly personal and a slightly different experience for each mom and child who choose (and are able) to do it. For some, it's relatively easy. For others, it's really hard or even impossible. For some, it's something to do for a short time. For others, it's something to do as long as the child wants to. Regardless of what our own experiences are like, we shouldn't assume that just because we are moms, we know what other moms "should" decide when it comes to breastfeeding (or any other aspect of parenting, for that matter).
Whether they come from moms who chose to formula-feed and look down on moms who breastfeed, or moms who chose to breastfeed but think everyone else should breastfeed exactly like they did; the following kinds of comments need to stop. Just because we're moms doesn't mean we know enough about any other mom's life to tell her how she should present herself while nursing in public, or how she should approach feeding her kid(s) while she's working, or anything else. "Not your body, not your baby, not your business" applies to other moms, too.