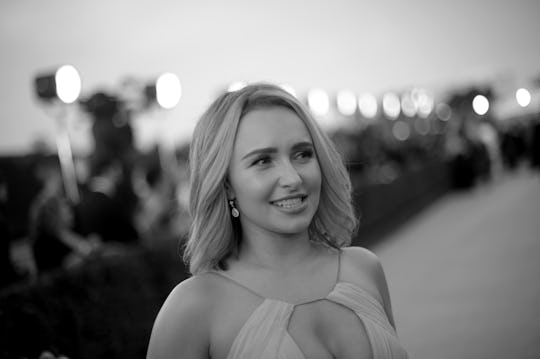 Jason Kempin/Getty Images Entertainment/Getty Images
12 Struggles Moms With Postpartum Depression Know All Too Well
Before being diagnosed with postpartum depression (PPD), my new role as a mother felt more like a punishment than a gift. I know that I'm "not supposed to" say things like that, but it's true. I had looked forward to the day I would meet my son since the day my husband and I had decided to start trying to have a baby, but once he was in my arms, my feelings didn't mimic my expectations. Fast forward to my diagnosis, when I could finally begin to understand the struggles moms with postpartum depression know all too well with a lot more clarity. In fact, more than I had hoped for.
I had heard of postpartum depression before, but only because certain celebrities had come forward with their own postpartum struggles, so I assumed that it was just a semi-fictional diagnosis created as a "publicity stunt" to make the rich and famous seem less, well, rich and famous. "Who resents their baby?" I thought to myself as I listened to interviews with celebrity moms and shoved my pregnant face full of popcorn. A few months later, of course, I knew what it felt like to resent the very gift that I had prayed for.
I didn't realize I was suffering from postpartum depression at first. I just assumed that like all new mothers, I was exhausted and overwhelmed with my new life change. I thought that my feelings were fleeting and that they would pass if I just tried harder or got out of the house more frequently or took better care of myself. But they didn't. Weeks turned into months, and the dream I thought I wanted to live suddenly felt more like a nightmare. I knew something was wrong, but I couldn't pinpoint exactly what it was. I eventually went to see my doctor for help. Let me just tell you, describing the following struggles to her was not easy, but by doing so I regained control over my life.