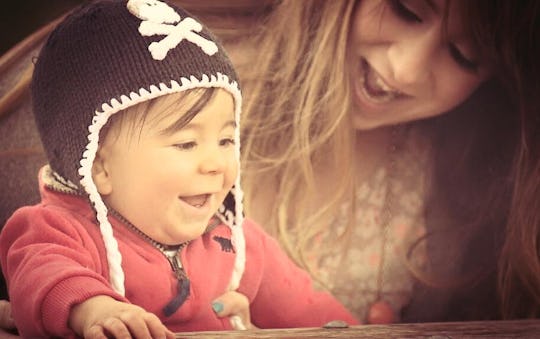 Courtesy of Danielle Campoamor
Becoming A Mom Made Me More Successful In My Job
I used to be one of those ill-advised people who truly thought her "life would end" the moment I ever decided to have a kid. I was so afraid I would lose my career if I chose to be someone's mom, so I was pretty adamant about never having a kid. Then, you know, I had a kid. I was 27 and in the middle of what I was hoping to be a growing career as a writer and editor, unaware of the unexpected ways becoming a mom would make me more successful in my career. Now, almost three years later, my family and I live in New York City where I am an editor and writer. Funny how things work out, right?
Of course, at the risk of sounding self-obsessed, that's not all because of my son. Honestly, it's not his job to help me put my life together. My job is to help him put his life together, one milestone and growing year and painful lesson and wonderful success at a time. I nurture him, not the other way around. He wasn't my "saving grace" and he wasn't the "piece of a missing puzzle," he was simply a choice my partner and I made that has fulfilled and enriched my life in every conceivable way.
Still, my son's presence did something to me. He shifted something in me, and changed me in a way that honestly made me a harder worker. It made me realize that it didn't necessarily matter how I got to where I was going, what mattered was that I got there. I worked harder, worked longer, and scratched and clawed my way to the very career spot I have always wanted. While I did all the work (and had so much help and support, because no one does anything by themselves) my son was my silent motivation. So, if you're convinced motherhood is going to ruin your career, stop and think of all the ways it might actually enhance it. I promise you, it's possible.