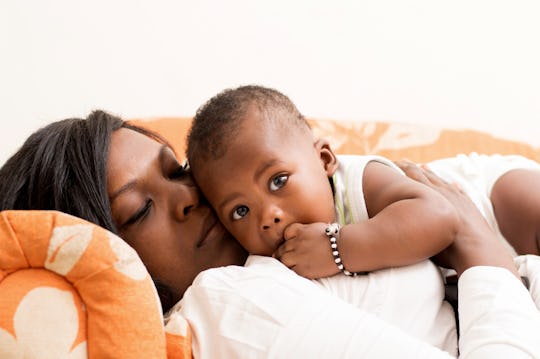 Fotolia
13 Things That'll Definitely Happen During Your Last Day Of Maternity Leave
You made it. You created a tiny human and have kept them alive. Go you. But now? Now you're preparing to go back to work, and you have questions. What if you aren't ready? What if you are making the wrong choice? Are you going to screw up your kid? What if you suck at your job? So you freak out, cry, question yourself, and experience the things that happen during your last day of maternity leave. Keep breathing. You can do this.
Last week I was filling out the paperwork for my last maternity leave. With this pregnancy I have the privilege to decide how long I will be home with baby, as well as when and to what extent I want to return to work. It's so different than when my other children were born. I remember having to fight to get 12 weeks of leave after my daughter was born, because I had to be on bed rest during my pregnancy. My leave was during the summer, and I loved most of it, once I figured a few things out. When it was time to go back, I was ready. I felt sad, but I had also negotiated a flexible schedule and to work from home half time. It was the best of both worlds.
After my son was born, I developed horrible postpartum depression and social anxiety. I had my son at the end of October, so it was cold outside, the sun wasn't shining, and I didn't want to leave the house. My maternity leave was full of worry, and while part of me absolutely didn't want to go back to work, another part felt like I needed to be something other than just a mom. I needed to have that other part of my identity back.
Whether you love every moment or can't wait to have a conversation with someone other than your cat or newborn, there are many things that are likely to happen on that last, bittersweet day of maternity leave. Here are just a few that happened to me.