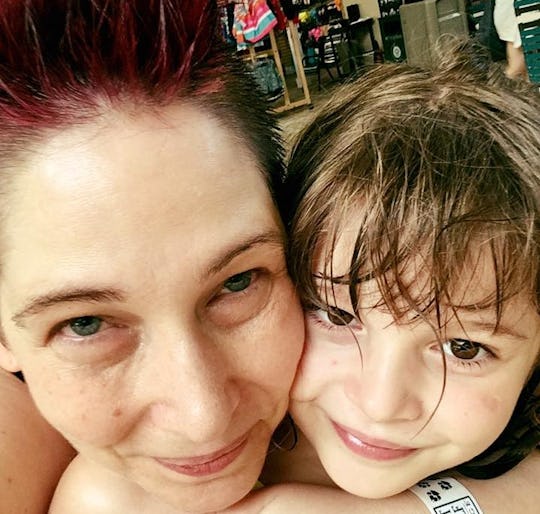 Courtesy of Steph Montgomery
15 Moms Of Older Kids Reveal What Ended Up Not Being A Big Deal, In Hindsight
Parenthood can feel overwhelming when you're new at it. As a new mom I wanted to do everything right, and felt like a failure when I wasn't perfect. Later I realized that many of things I thought were important weren't. Not in the grand scheme of things, anyway. Plus, there's really no such thing as a perfect mom. After speaking with other moms who've been there (including my own), and it turns out that pretty much every mom I know has a "new mom" parenting issue that ended up not being a big deal.
For me, it was breastfeeding. I was convinced that if I didn't breastfeed exclusively I would be branded a terrible mom for the rest of my parenting days. Everyone said that all moms could breastfeed, and I tried everything, but I guess my body didn't get the memo. The guilt was horrible at first, but it fortunately faded with time. It also helped to see my kids thrive and grow on formula, and to realize that no one could pick my formula-fed daughter out of a class of third-graders if they tried.
I also learned, like most moms of older kids, that there are so many bigger fish to fry. Getting your toddler to eat something other than french fries will, one day, feel like small potatoes when you're trying to figure out how to empower your preschooler to deal with bullies and body image issues. Helping your kid overcome her anxiety and attention-deficit/hyperactivity disorder (ADHD) and be successful at school? Figuring out how to keep your kids safe and healthy in a world that's basically become a dumpster fire? Yeah, so much harder and more important than whether you have the best baby carrier, decide to sleep train, or have a "natural childbirth."
So all you new moms out there, I say the following: if you find yourself needing a dose of reality, and to hear how it gets better from people who've been there, this one's for you.