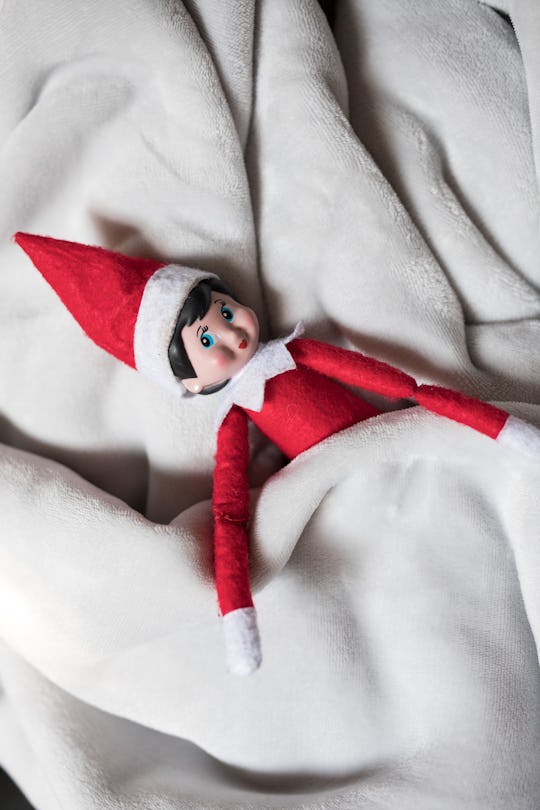 Let's call this one Freddy Kreuger. Photo: Shutterstock
Peppy Twinkleton & 19 Other Boy Names For Your Elf On The Shelf
I know you've been tossing and turning lately. The worry... it weighs on us all this time of year. It is perhaps one of the most pressing questions facing parents this holiday season: What in god's name should you call your Elf on the Shelf? Well, fear not, for I am here with 20 boy Elf on the Shelf names that are sure to delight both parents and kids alike. (But you could also use these for any elf gender. Because they're elves.)
I'll be honest, I totally planned to skip the Elf on the Shelf madness. I've always found the ubiquitousness of the product annoying. Like, I feel like it's available for sale literally everywhere. Like I could walk into my gyno and she'd be like, "Here are your pap smear results and would you also perhaps be interested in an Elf on the Shelf?"
I also found the endless social media posts about it a bit cloying. All of the "look at silly Snowball fishing for Goldfish crackers in our son's sneaker!" Yeah, we get it, parents. Your home is a place of endless whimsy and joy. *rolls eyes*
Cut to me, three years later, rising at 6 a.m. in a panic, realizing I hadn't repositioned freaking Tingles, and what if I just throw him in the microwave with a piece of raw bacon, does that count as a "prank?"
Like it or not, the Elf on the Shelf craze seems here to stay, and for many is simply a new part of the Christmas tradition. And it's a tradition that will likely be with your family for years. Which is why one must name their elf wisely...
Below, I offer 20 unique names for the stuffed doll you have purposely brought into your home so that you may rise at dawn to blearily draw frowny faces on some bananas with a marker.