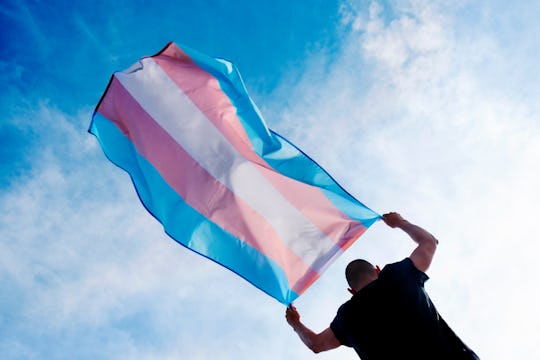 Shutterstock
4 Ways Parenting With A Trans Partner Is Different, & 3 Ways It's the Same
When people find out my husband is a transgender man, they always want to know how I'm going to tell my kids, when I'm going to tell my kids, or if we'll even tell them at all. My children are 5 and 2, and they have never not known my partner is trans. After all, why would we hide something that so obviously affects every part of their father's life?
So, while people might not understand our family dynamic, my answer to many of their questions is relatively simple: It's not a big deal. When it comes to my children, their papa is their papa and he's always been their papa and he always will be their papa.
But there are a few ways it's different for me, as someone who parents with a trans man. I don't think our dynamic is better or worse than anyone else's, I just think it's different in some ways... and the same in others. For example, it sheds a little light on gender expectations and parenting roles in general. And my non-trans mom friends who are parenting with non-trans men are sometime surprised by the little ways it makes an impact. But there are also notable ways that our dynamic is a non-issue, and I believe those are worth highlighting, too.