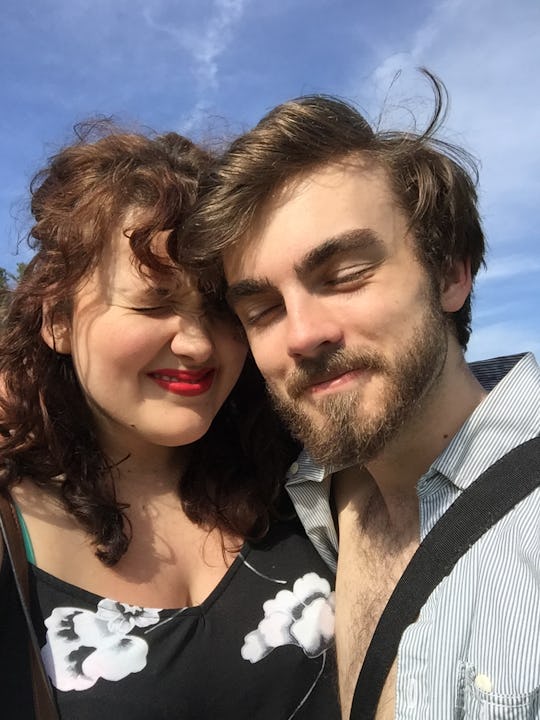 7 Rude Comments My Husband & I Heard After Deciding To Move Abroad To Raise Our Baby
"We need to move back to England," I told my husband, Patrick, a few short hours after we found out we were pregnant and decided that, yes, we could do this thing. "I don't want to raise a kid in America right now." I wasn't surprised to learn that he felt exactly the same way I did about uprooting our lives for a baby. For our family.
Given the cultural climate in the States at the moment — our potential president, who's expressed xenophobic, racist, and sexist language for years on end, the racial inequality that feels so inescapable in our justice system, and the mass shooting narrative we've all grown frighteningly accustomed to — as well as the cost of living in or near New York City where we were, as well as our lack of a strong support network, two stable incomes, or family healthcare, raising our half-Colombian daughter in Paddy's homeland (somewhere we both so deeply love) seemed like the obvious choice for us.
I expected my family to struggle with our decisions. I expected my colleagues to be disappointed. I figured our friends would have a hard time saying goodbye. What I didn't expect was the flood of misconceptions that'd cloud our choices. Because it turns out that — even if both you and your partner are self-identified feminists with a track record of career commitment, independence, and generally progressive thinking — making drastic changes to your life when you find out you're expecting can sit a little uncomfortably with some.
In the 12 weeks since we've known about our baby, we've moved countries, my job title has changed, and we left the "city of dreams" for a more rural existence in the countryside. And here are the problematic comments both Patrick and I have received because of all that.