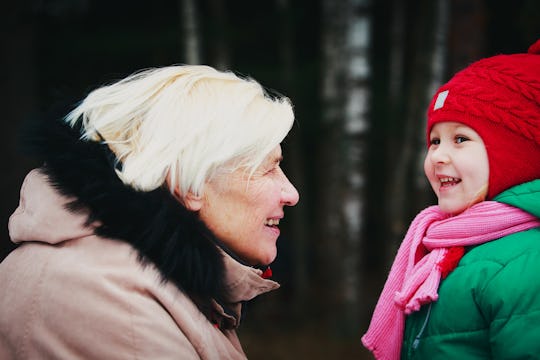 nadezhda1906/Fotolia
7 Things Every Mom Wants Her Kid's Long-Distance Grandparents To Know
About seven months ago, myself, my husband, and our two kids moved from the great state of Ohio to southern Florida. After 10 years of often lengthy discussions, my husband's job offered him a new position and within three days we were preparing to leave everything we knew behind. As a result, I've realized there are more than a few things moms want their kid's long-distance grandparents to know. At the top of the list? We're sorry.
Before we moved, my husband and I shamelessly dreamed of relocating somewhere warm, with a beach, because we truly thought a sunny climate would make our problems disappear. We couldn't communicate effectively, I had suffered through postpartum depression (PPD) for over a year, and we both navigated the pain of two miscarriages and fertility struggles. When our second child, our son, was born, we simply ignored the lingering problems in our relationship by focusing on our children. But underneath it all our relationship was suffering, and we truly thought a beach with inviting sand and the calming sounds of the ocean could help us.
Turns out, moving to a different state didn't magically fix the issues we had failed to face. We were left without the support of our community, family, and friends, and in the end not only did our relationship become even more strained, but our children suffered. They miss their friends, they miss their old school, and they miss their family members. Honestly, so do I.
I've been doing a lot of soul-searching since we moved our family to Florida, and I've realized that among the many mistakes made, leaving my children's grandparents behind is at the top of that list. It's difficult to be so far away from them, and that difficulty has made me realize that there are more than a few things my kids' grandparents deserve to know.