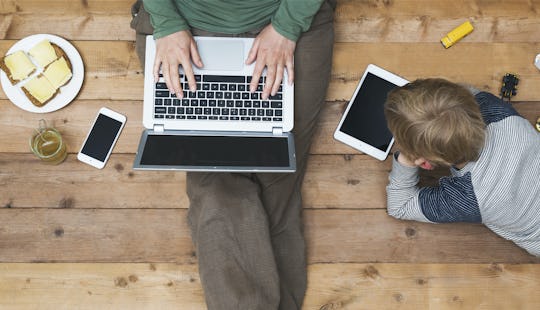 bramgino/Fotolia
7 Things Mom Have To Deal With Today That '80s Moms Just Didn't Have To Worry About
"Parenting today is so much more difficult than it was back when you were a kid," says my mother-in-law, and I have a feeling she's right. Parenting is never easy, regardless, but I'd argue today's parents have a slew of new challenges that are nothing if not difficult to navigate. Today's moms, especially, have to deal with so many things that moms in the '80s did not have to worry about. From the online world of misinformation to the conspiracy theories about vaccinations, moms are constantly challenged by so many new struggles, no wonder parenting seems way more overwhelming.
Today's moms have so much more competing for their time, too. Their jobs, partners, children, social lives, and social media all require their attention. Furthermore, today's moms are burdened by all of the choices presented to them. "They" say that choice is the root of all distress and, well, "they" are correct. I can't even tell you how much I agonized over every choice I made when I was pregnant. Walking into the store to register for my baby shower was its own existential crisis. What if I chose the wrong item? Does this bottle have toxic chemicals, which I just recently learned about and know nothing about, in it? Is this mattress firm enough? Which is the safest car seat? The most comfortable stroller? The best of the best pacifier? Should I even use a pacifier? Isn't that bad for your teeth?
When the choices are endless, the information plentiful, and the knowledge and experience lacking, a new mom may feel overwhelmed. And, while choice was always the "root of all agony," the choices and challenges moms have today are way more intense and vast than they were in the '80s.