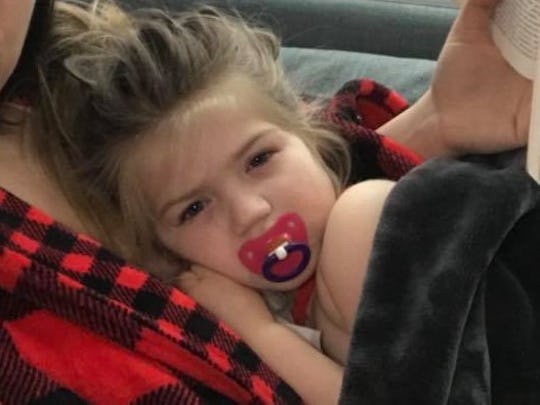 Photo courtesy of Jamie Kenney
8 Fantastic Ways To Fail At Pacifier Weaning (Plus 2 Ways To Succeed)
Most days, parenting is an exercise in humility and self doubt. But today I feel like the smartest goddamn mom on the planet. Why, you ask? Well, three days ago, after more than three and a half years, I got my daughter to give up her pacifier. Willingly. Tear-free. Flawlessly. That is not to say, however, that I am without humility and self-doubt in the pacifier department. Indeed, I tried and failed for years before this final act. Today I want to share all the things that didn't work, along with the things that did, because God knows I could have used an article like this.
I have two children, but weaning one off a pacifier is entirely new territory for me. My oldest hated the things. Early in his infancy I tried to get him to use a pacifier, not because I have any particular feelings about them but because I was tired of being one. So. Much. Breastfeeding. No dice, though. He eventually learned to suck his thumb for comfort, but he gave up on it by the time he was 2. Nothing was required of me. IN other words, I'd lucked out.
But my daughter? Gigi? She and her pacifier had one of those "love at first sight" moments that I was powerless to stop. And, without some nudging from me, it may well have been one of those everlasting love stories, too. I just had no idea how to put a stop to it. So I did what moms have done from the beginning of time... I asked other moms. And they had some really great advice! They offered up myriad techniques and ideas that had worked for them! The problem? They didn't for me.