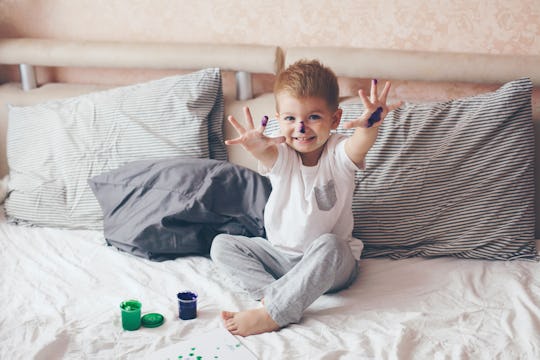 Alena Ozerova/Fotolia
8 Infuriating Things My Kids Do That I'm Not "Allowed" To Get Mad At
When it came to preparing for a kid, I was set on the tactical front. For example, I got the house in order, read up on all things baby, and was poised to give the best care and attention to my newborn. What I wasn't ready for, however, was the emotional roller coaster I'd have to ride for the duration of my time raising kids. I was especially ill-prepared for all the infuriating things my kids would do that I actually couldn't, or at least wasn't "allowed," to get angry about. I didn't anticipate those times when the children meant well, but performed miserably… like when they cooked me breakfast and destroyed the microwave.
My kids are thrill-seekers. This doesn't mean they're always in the mood for amusement park rides, but they have a chronic case of "let's see what happens when we do this," like all children have. Part of being a kid is learning about your world, and you can't learn anything if you don't experiment and occasionally blow stuff up. Apparently, in the microwave.
As much as I want to encourage my children to discover their world, I also want to keep them safe and, almost as importantly, I want to avoid my house becoming a mess. This is a hard balance to strike. So as they fumble their way through life, spilling oatmeal on everything along the way, I realize I can't get angry at them for the following infuriating circumstances. Well, at least I know I shouldn't.