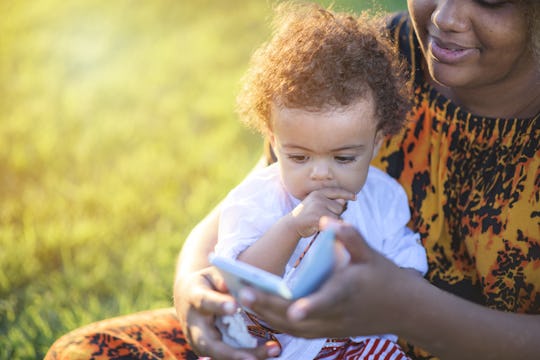 Teodor Lazarev/Fotolia
8 Things All Moms With Long-Distance In-laws Just Know To Be True
Getting along with your in-laws can definitely be a challenge. After navigating relationships with two sets of in-laws, I could probably write a book on the subject. Right now, my in-laws live hundreds of miles away. In some ways it's hard on our family, but in other ways — mainly involving my mother-in-law — it's so much easier. I've found that regardless of your relationship, there are some things that all moms with long-distance in-laws just know.
On one hand, there are fewer opportunities for your in-laws to spend time with their grandchildren, which sucks for them and your kids. At the same time, though, there are also fewer opportunities for them to criticize your cooking, cleaning and parenting ability, which is awesome. I know my in-laws love their child and grandchildren deeply, and that love is probably the reason why they tend to be judgmental. But regardless of their intentions, it hurts to know that I will probably never live up to their expectations.
Because they live so far away, seeing my in-laws is such a challenge, and something that my family can't do more than a few times a year. We'd love to visit them more often, but traveling with kids is a challenge and expensive AF. My in-laws, on the other hand, are retired and have more freedom and money to travel. I've learned that pesky things like logic or finances don't matter when your mother-in-law feels slighted, though. And honestly, I'm not ashamed to admit that I'm glad they don't visit as frequently as they used to. As much as our kids love having them here, their visits disrupt our family's routine and, in the end, are not always the most fun for me or my husband.
So there are both pros and cons to having long-distance in-laws, and things all moms who have them know to be true. Things like, for example, the following: