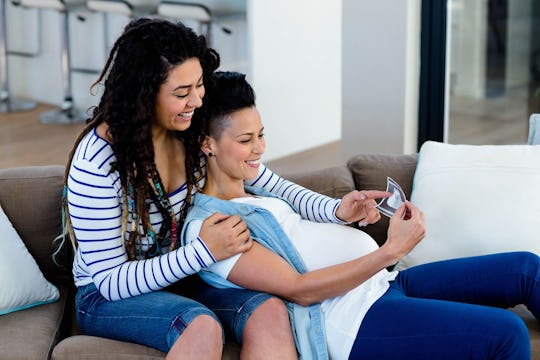 WavebreakMediaMicro/Fotolia
8 Things You Won't Believe People Say To Non-Biological Moms
A lot of people don't know that my dad is not my biological father — not because it's something I'm embarrassed about, but because it doesn't change our relationship. I learned early on that biology isn't a requirement for being a good parent. So years and years later, when I met and fell for a man with kids, I never really thought about how people might treat me differently, as a step-mom, either. Then we got married, and OMG you won't believe the things people say to non-biological moms. Seriously.
I've heard so many comments about love and bonding being created by carrying and birthing babies, which are so messed up when you consider all of the different ways to make a family that have nothing to do with biology. Besides, saying sh*tty or presumptive things to non-biological moms is not only offensive to them, it also hurts adoptive parents, foster parents, non-biological parents in same-sex relationships, step-parents, guardians, and people who used reproductive technology to conceive kids with whom they share no genetic connection.
So when you imply that I don't love my step-children, that they aren't my "real" kids, or that our relationship must suck, it really hurts. The same goes for your comments about our family size or structure, our second marriage, and our co-parenting relationships with our children's biological parents. Seriously, people have got to stop saying things like this to non-biological moms.