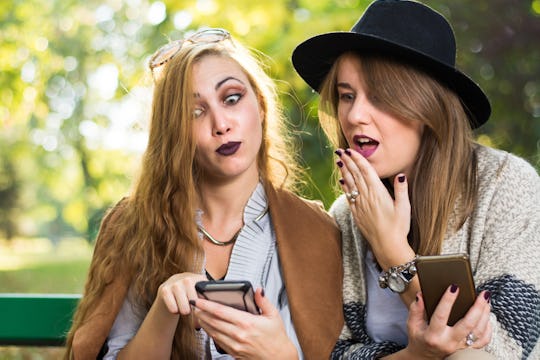 creativefamily/Fotolia
9 Jokes "Funny" People Make About New Moms That Are Extremely Offensive
Being a new mom is hard AF. Between your body changing so you can literally grow a human, to the pain of giving birth, the relentless postpartum hormones, and the challenges of caring for a newborn, it's almost too much to manage. Then there are the expectations of "bouncing back" and being "perfect" thrown in the mix. It feels like you've been set up to fail. To make matters worse, new-mom life has become a punch line, and so many of the jokes so-called "funny" people make about new moms are, in fact, not funny at all. If anything, they're extremely offensive.
In our culture we, as a society, seem to adore joking about women's bodies, as if a woman exists solely for a man's viewing, entertainment, and sexual pleasure. And then there's after childbirth, when the way our bodies change becomes a wisecrack people feel perfectly fine throwing around. It's so gross and objectifying and, honestly, low-hanging "comedic" fruit when women are struggling to adjust to post-birth life. Postpartum sex — including when and if you will ever have it again, and how good it will be for your partner — is also, apparently, super hilarious. Except, you know, my sex life isn't anyone else's business, and new moms have actual recovery needs that don't need to be diminished by buffoonery. And, of course, there's the matter of new-mom life in general. I honestly don't think things like sleep deprivation or mommy brain are things we should laugh about. They are actually horrible.
For the most part, the jokes we make about new moms are sexist, gross, insensitive, and creepy. In other words, they shouldn't be a thing. So, what can we do about it? Well, for starters I recommend we all stop laughing. And then, instead of chuckling to yourself, the next time you hear a joke about postpartum vaginas or hormonal new moms, just stare blankly at the wannabe comedian or ask, "Why do you think that's funny?" A new mom, somewhere, will thank you.