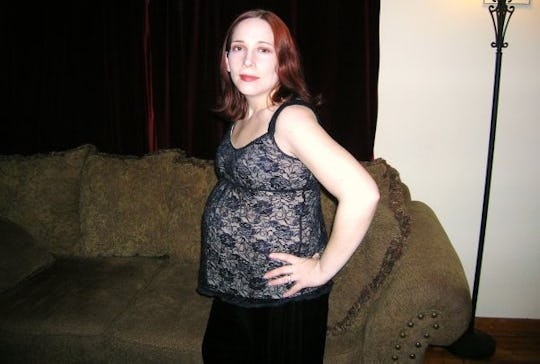 Courtesy of Steph Montgomery
9 Reasons Why The Second Trimester Is *Forever* The Hardest
Almost every pregnancy book and article I've read claims the second trimester is the best. Authors cite the fact that this period is when most pregnant people stop feeling like crap, get to see their baby during the anatomy screening ultrasounds, feel baby kicks, and start to actually look pregnant. These things are sometimes true, but in my experience, the second trimester is the hardest. No question about it.
After being pregnant three times, I am totally not on "the second trimester is awesome" train. You see, I discovered that most of the things that other people seemingly enjoy about the second trimester were damn lies, at least for me. When I entered the second trimester of my last pregnancy, my nausea and exhaustion actually got worse, not better. And while it was fun to start showing, and to actually look pregnant, as my belly grew my body started to hurt. I was uncomfortable, tired, and disheartened by the fact that I wasn't even close to my due date. It's one thing to be in pain during the third trimester, when you are counting down the weeks or days until you meet your baby, but it's an entirely different thing when you have three to six months of this bullsh*t left to go.
There are other things that are supposed to be fun once you surpass your first trimester that, well, aren't. Your second trimester screening ultrasound isn't actually enjoyable if your baby is at risk of birth defects or abnormalities, and when that screening is over everyone will want to know the gender of your baby. I thought it was so weird, because gender is a social construct and people were literally asking about my baby's genitals. Gross.
So while you may disagree, I think the second trimester is actually the hardest, and for the following reasons: