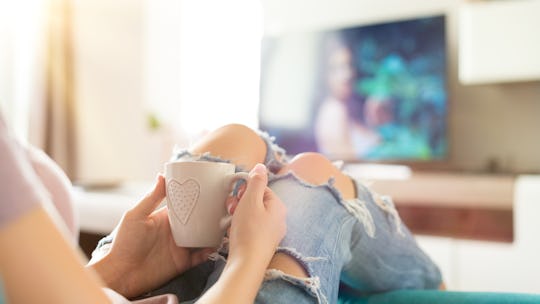 andreaobzerova/Fotolia
9 Things You Can Finally Do Now That Your Kid's Back In School
You guys, it's finally here: our children are back in school. And while I know some of you are emotional right now, the rest of you are quietly holding in the desire to celebrate the moment you complete school drop-off. When you've survived three months of non-stop kid time, I'd say even those of you who are sad can just imagine all the things you'll have more time for now that your kids are back in school. I mean, really think about it, you guys. Oh, what's that? Your tears are drying? You don't feel so morose? You're ready to do some probably embarrassing, celebratory dance? Weird.
See, having your kids are home all day can be great... for a time. Loving on them, getting to know them better, having them help you around the house., and taking impromptu day trips is all good fun. But kids require a ridiculous amount of time and energy, and, for some of us, it can take a toll. Look: we're human beings, not robots. Parenthood requires a level of selflessness that is unsustainable if you don't find ways to "fill the well," take a break, and do something for yourself.
I love my son, of course, but whenever he's home for more than two days I'm about ready to run for the hills. For a little while, at least. I need that break, and a moment to reset my brain. So having him go to school isn't just good for him, it's great for me, too. If you're in a similar boat and wondering what on earth you're going to do with all this newfound free(ish) time, check out my ideas below. Some of them are more responsible than others, but you'll definitely find some that simply exist to make your life a little bit better.