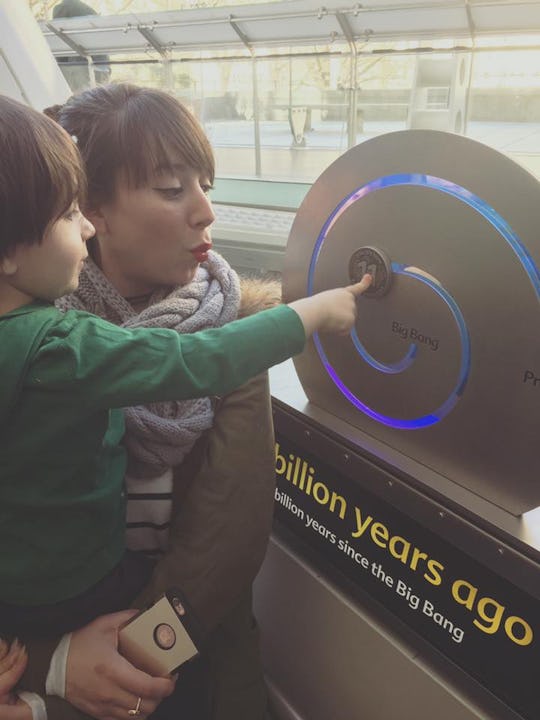 Courtesy of Danielle Campoamor
9 Amazing Experiences I've Had Because Of Motherhood
When my son was born, I was instantly bombarded with this seemingly never-ending list of things I wanted to give him. I wanted to provide unconditional love, everything he could ever need, everything I was unable to have as a child myself, and boundless support. Little did I know, of course, that he would be giving me so many things simply by allowing me to be his mom, too. In fact, the times motherhood gave me the most amazing experiences of my life are proof positive that, when it comes to my relationship with my son, it's a 50/50 split of giving and taking. He provides me with as many incredible moments as I hope I am providing him. He is teaching me just as often as I am teaching him.
So, yes, this is all going to sound like one long, shameless brag session. I'm sure I should apologize, however, how often do mothers sit back and take stock of all the incredible things they've experienced or accomplished? I mean, honestly. When was the last time you, dear reader, sat back and wrote a list of all the things you've done, the places you've been, the things you've accomplished, and the moments that have changed your life since you brought your kid into the world? It's so easy to get bombarded and weighed down by the responsibilities of motherhood, or to simply lose sight of just how much you're doing, not only for your children but for yourself.
So, it's in that spirit that I am finally sitting down and writing out just how many incredible experiences motherhood has given me. Whether it's my son simply existing in my world, or the work I have done as a result of being a mom and feeling a rejuvenated sense of purpose, I'm not sure I would have all I enjoy now if it wasn't for the choice to become a mother.