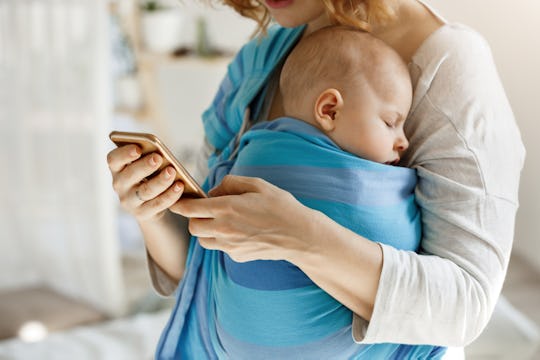 Cookie Studio/Fotolia
9 Totally Satisfying Experiences Only A Millennial Mom Will Understand
Millennials are probably the most misunderstood demographic, yet arguably the most dissected. There are countless think pieces about who we are, what we are doing, and what we are "ruining." So, honestly, I think it's time more attention be paid to the awesome sides of being a millennial, especially a millennial parent. And so, I want to present to you some of the most satisfying experiences only a millennial mom would understand. It's not all narcissism and avocado toast, people.
For those unfamiliar with the term, millennials are those born between the early 80s and the mid- to late-90s. And for those of you unfamiliar with history, so much has changed in that brief period if tune, especially when it comes to technological advancements. So it might be a little difficult for an "older millennial" mom to understand why "younger millennial" moms are so into Pinterest and Instagram or freebirthing in the hills of Costa Rica.
Even so, I think we all have an appreciation of certain facets of technology, as well as a love of things from our childhoods. And we're very capable of sharing the aforementioned with our own kids now, too, which is pretty awesome. So with that in mind, here's what I, an older-to-mid-level millennial, think most of us would totally appreciate when it comes to our parenting experience.