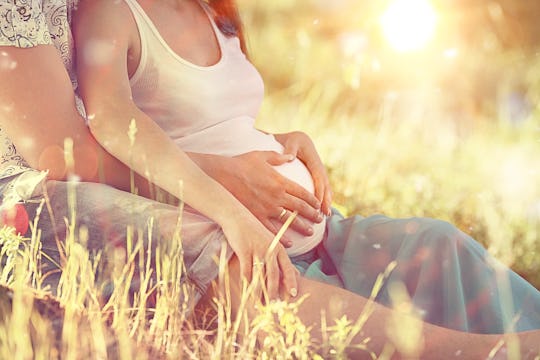 kichigin19/Fotolia
Dads-To-Be: Here Are 10 Things Your Pregnant Partner Will Need That Money Can't Buy
Being pregnant, I studied up on everything I thought I might need to make sure I'd have a healthy baby. I was diligent about my prenatal check-ups and got all the genetic screening available at the time. I received a few hand-me-down maternity clothes, and supplemented with a few purchases so I could show up to the office dressed somewhat decently. But there are some things money can't buy, and for those, I looked to my husband to provide the things I needed when pregnant.
They weren't material things, for the most part. Instead they were acts and considerations that he often made without me asking. He had never lived with a pregnant person before, but he knew me, and my psyche, and no matter what new and strange experiences pregnancy threw my way, he found a way to help me maintain my confidence during that time.
When I was pregnant I alternated between feeling I was far superior than my husband, and being totally envious of him. On one hand, I was doing this astounding thing of nurturing a new person, inside my body. In other words, I was doing all the work while he watched (in awe, of course) from the sidelines. On the other hand, he could keep walking up stairs without getting winded, and all his favorite clothes still fit. So my feelings for him ebbed and flowed. I wasn't that nice to him sometimes, but he tolerated it. He knew I was scared, and that I was occasionally taking it out on him since he was the one closest to me, both emotionally and physically. I never really needed material things from anyone, so his attention and love helped carry me through those nine months.
So take note, dads-to-be, because here are some things my partner provided, when I was pregnant, that just can't be bought: