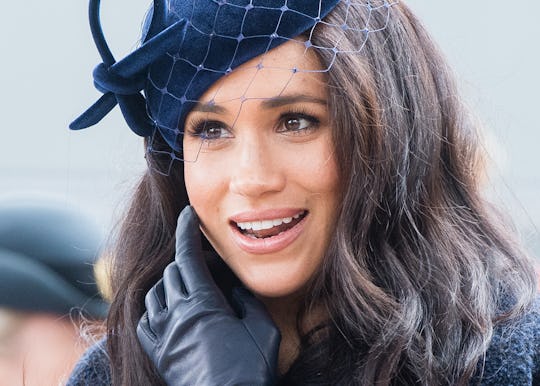 Samir Hussein/WireImage/Getty Images
From Actress To Royal Mum: The Evolution Of Meghan Markle Over The Last Decade
In mere weeks, the calendar will flip over to 2020 and a new decade will begin. Everyone is thinking about the changes in their lives over the past 10 years, but I can think of one person whose life has changed more than most. In fact, the evolution of Meghan Markle over the last decade feels like something out of a movie except it is real life. Now that she and Prince Harry are taking a few weeks off for the holidays, I hope she's sitting somewhere taking stock of how much her life has changed. If she can't remember, I've created a handy guide to help.
It's hard to believe that just 10 years ago very few people had heard of Meghan Markle. Sure, she might have been the most Googled person on the planet in 2018, but back in 2010 she was an actress trying to get a leg up in her career. From 2006 to 2007, she enjoyed a brief stint as a briefcase girl on the Howie Mandel-hosted game show Deal Or No Deal, but for a few years later, Markle spent much of her time taking small guest roles in regular TV series.
When things turned around for her, however, they turned around in a big way. I mean, how many other actresses do you know who ended up married to royalty? Maybe just one or two, right? With that, let's have a look at how much Markle's life has changed in the last 10 years.