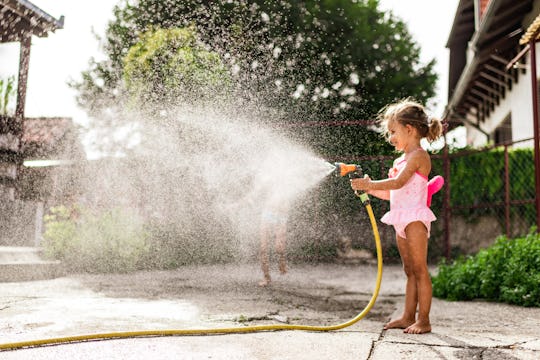 SanyaSM/E+/Getty Images
30 At-Home Summer Activities For Kids
For when you hear that chorus of "I'm so bored!" on repeat.
When school is out, your kids need something to keep them from going too stir crazy at home. The dog days of summer are long, and if you want your kids to stay out of your hair, you need a plan. These 30 summer activities for kids at home can help pass the time and stave off the inevitable cry of "I'm so bored" from kids who claim they have nothing to do all day.
When school is out, the usual stash of toys and screens can only keep your kid occupied for so long. Of course, summer camps can help give kids something to fill their days with, but the cost of camps can add up quick. This is especially true when you have multiple kids, and even then, most camps don't last all summer long. You need things you can do with your kids at home that don't make you want to call their teacher and beg for summer school projects.
Having a few activities like the ones below at the ready to do each day can help keep summer days from dragging on and fill up those seemingly never-ending stretches of time each day where your kids act like they have absolutely nothing to do.
This article was originally published on