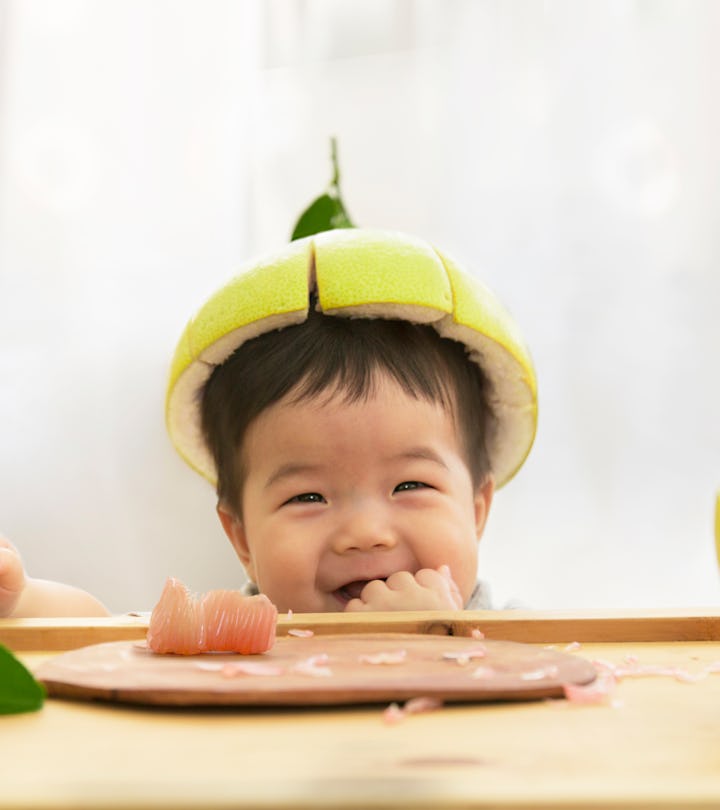 twomeows/Moment/Getty Images
25 Fruit Baby Names For The Apple Of Your Eye
From the obvious to the unheard-of.
OK everyone, all together now: "Sorry, Gwyneth Paltrow." When Gwyneth and Chris Martin welcomed their first child in 2004, naming her Apple caused quite the media frenzy, and earned the couple more than their fair share of backlash. Fruit baby names weren't really a thing then, and the actress even went on Oprah to talk about the controversy, Marie Claire reports. Today, with celebs naming their babies things like X AE A-XII, Apple seems like a unique baby name, but nothing so wild it's newsworthy.
In an Instagram Q&A with her followers last year, Paltrow explained that Martin (now her ex-husband) is the one who came up with the name Apple, People reports. "I thought it was original and cool," she added. "Her dad came up with the name and I fell in love with it. I can't imagine her being called anything else," she shared on her IG story.
So, thanks in part to Paltrow's trailblazing (and Martin's idea), fruit baby names are far less taboo than they used to be. In fact, they might be the perfect fit if you're looking for something whimsical, unique, and sweet. That's because not all fruit baby names are as straightforward as Apple. Some, like Idra and Aeron, are on the subtle side.
So, what will you call your little peach? Don't shy away from a fruit baby name you really love — like Gwyneth, you'll look back knowing you chose the most fitting name for your little one.