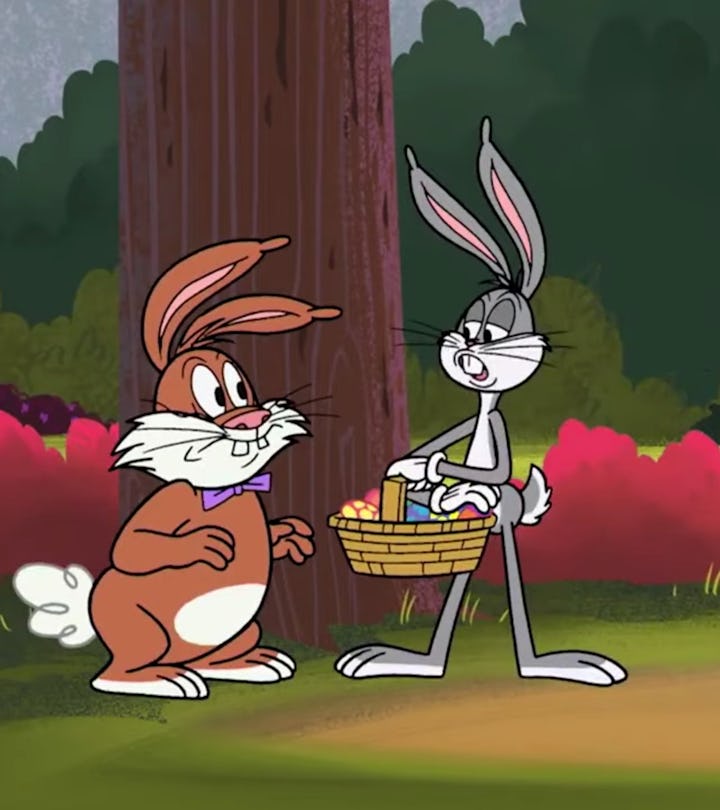 Boomerang UK Channel/YouTube
10 Easter Episodes To Watch With Your Kids That Are Sweeter Than Candy
No need to hunt for these Easter treats!
After hunting eggs and snapping a few family photos, all that's left to do on Easter is take a long afternoon nap. It's a holiday requirement, OK? If you're tired of waiting on little ones to succumb to an inevitable sugar crash, don't worry — we've found the best Easter TV episodes to watch with kids so the whole family can score some much-needed chill time.
Since Easter marks the unofficial start of spring, it's no surprise there are several TV episodes centered on it. Kids will love going on a virtual egg hunt with their favorite characters from PAW Patrol, Mickey Mouse Clubhouse, and Bluey. Older kids can enjoy laughing along to the Easter antics in Bob's Burgers and The Simpsons. And parents will enjoy message of practicing patience while waiting on an egg to hatch in Gabby's Dollhouse and learning about the importance of spending time with family and friends in Springtime with Roo.
Whether you celebrate Easter for religious reasons or for those delicious chocolate bunnies (or Peeps or jellybeans or egg-shaped M&Ms; it's all so good), the most important thing is hanging out with family. So grab some extra candy to snack on and relax on the couch with these fun Easter episodes and specials available to stream right now.
Once you've made it through all these great episodes, set some time aside for a festive Easter movie or a seasonally fun spring flick everyone in the family can enjoy.
This article was originally published on