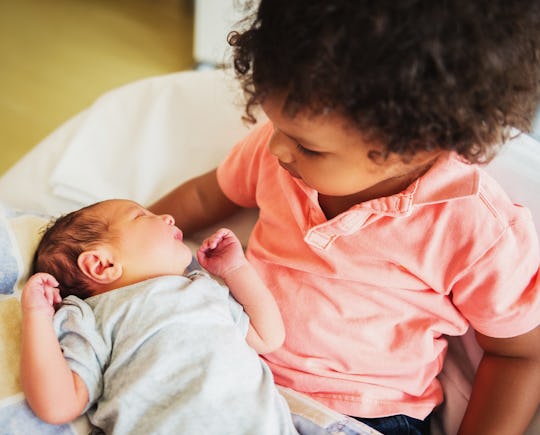 annanahabed/Fotolia
9 Hilarious Differences Between Raising Your First Kid Vs Your Second Kid
When you're a first-time parent, you're perpetually stressed and clueless. Then you have a second kid and realize you actually didn't know what you were doing, and you're left wondering how you survived first-time mom life. Being a parent is something you have to experience to truly understand, and being a mom didn't come naturally to me at all. You live, you learn, and then, eventually, you finally know what you're doing. There are so many differences between raising your first kid vs raising your second kid, and now that I know those differences I just have to laugh, because, wow, I was clueless.
The second time around I was a different mom, no question about it. I was more chill and relaxed about being a mom. I spent way less time obsessing and worrying about my baby meeting milestones, or the bumps, rashes, and bruises they managed to get seemingly every day. And I no longer felt like I had to do do "super mom" things, like creating handmade scrapbooks documenting every moment of their lives, which was good because I totally didn't have time for that once I had two kids to chase around.
Now, I'm not saying that adding a second kid to our family wasn't difficult, because it totally was. Having two kids was hard work — so much harder than having one — at least in the beginning. But, thankfully, once you've "been there and done that" with your first, you gain experience and perspective. If you are lucky, you also realize what's really important and what's totally not worth your worry or effort with baby number two. And, in the end, you find ways to laugh at just how ridiculous you were as a first-time mom.