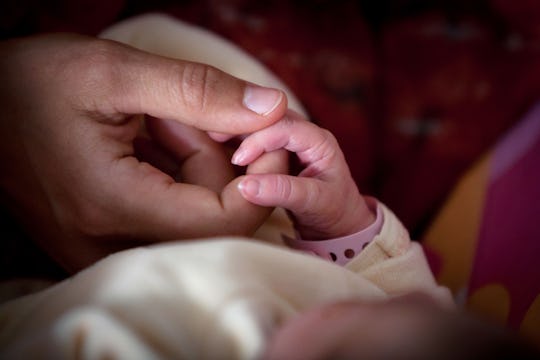 LOIC VENANCE/AFP/Getty Images
10 Things No One Will Tell You About Breastfeeding, But I Will
By now, it's safe to say that the majority of mothers are aware of the many amazing benefits of breastfeeding. Mothers and pediatricians across the world are quick to sing its many praises (and rightfully so), and offer their relentless support for women who choose and are able to breastfeed (as they should). While, yes, breastfeeding is an incredible thing, there are things no one will tell you about breastfeeding; Things that you, maybe, weren't expecting; Realities that you're going to want to be aware of if you're choosing to breastfeed.
Breastfeeding is good for both mother and baby in some truly remarkable ways. Breastfeeding can lowers a woman's risk of breast cancer; Breastfeeding can provide a baby with incredible antibodies; Breastfeeding can facilitate a wonderful bond between mom and baby. However, there are some painful things breastfeeding mothers have to deal with, both physically and emotionally, that most people don't ever think twice about or necessarily consider before they choose or attempt to breastfeed. Just ask any mother who has tried to breastfeed in public, or has tried extended breastfeeding. Sadly, chances are she's experienced that "special" kind of judgment that only a breastfeeding mother faces on a daily basis and, unless you've been there yourself, you can't begin to understand what that feels like.
It's not an easy job, and if more women were prepared for some of the following realities ahead of time, they might be less discouraged when they encounter them, and more prepared to work through them.