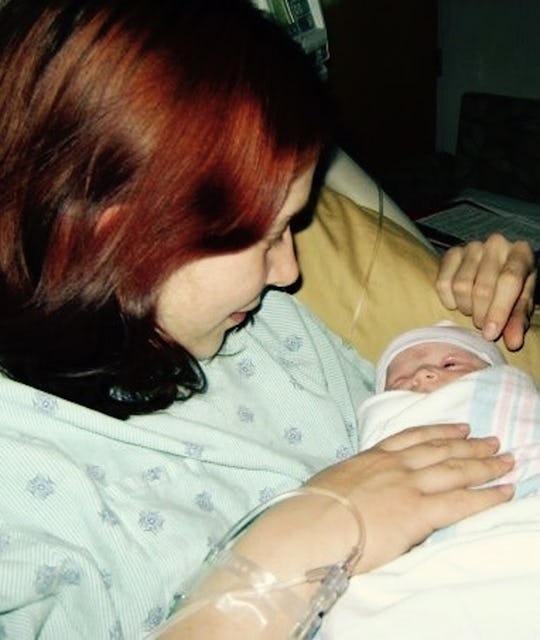 Courtesy of Steph Montgomery
10 Times When My Baby Needed Me That I Will Never, Ever, Forget
Being a mom is not for the faint of heart. For me, their first year goes way too fast and is so full of surprises. Babies seem so easy to manage — especially when they're snuggly and sleepy — until they're not. Honestly, they can go from sleeping soundly and peacefully to needing your full attention in a matter of seconds. And while some of those newborn memories are starting to fade, there are times when my baby needed me that I will never, ever, forget.
For me, the most memorable moments of my kids as babies weren't their first words or first steps. They were the moments when they needed me most. The moment when the doctor told me I had preeclampsia and had to have my baby early; the moment I first heard my baby cry, and how I felt fiercely protective of this tiny person in my care; the moment when I learned that I wasn't making enough breast milk for my baby, and she was literally starving. I felt so helpless and alone, and like I had failed her. I remember my baby's NICU stays, surgeries, and mystery fevers. Babies can't tell you what hurts or what they need, but make no mistake: when your baby needs you, you know. You feel it.
You spend a lot of time as a parent trying to figure things out, especially during your baby's first year of life. While that year will go so fast, there will definitely be more than a few moments when it feels like time stands still. It's in those moments, I think, that I learned what it really means to be a parent. Trust me: you will, too.