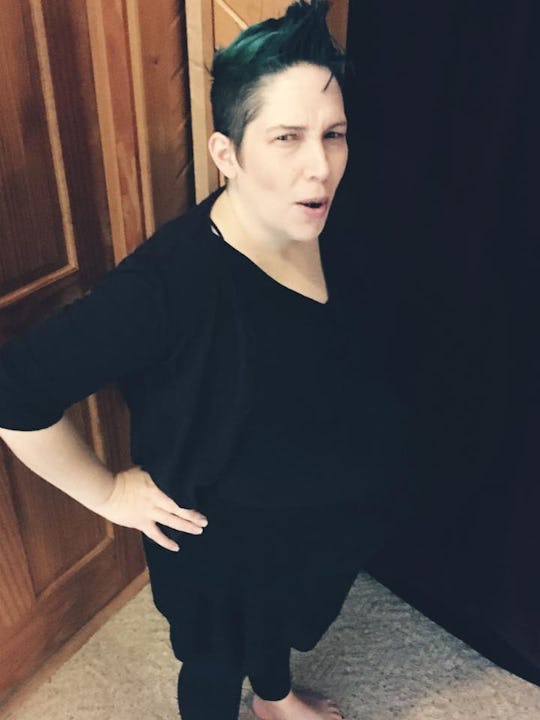 Courtesy of Steph Montgomery
11 Moments During Pregnancy When Your Partner Needs To Back Off
While I tried to keep my partners in the loop about what was happening with me, my health, and our baby's health during pregnancy — and most of the time I really did want them to be there with me for exams and ultrasounds — there are quite a few medical moments during pregnancy when a partner just needs to back off, leave the exam room, or at least respect the fact that you are the decision-making authority about what happens to your body, even when that body is carrying their child.
This means they should respect you enough to give you privacy when you ask for it. Pregnancy generally involves having some really frank discussions with your provider about your sexual history, your medical history, your mental health, previous trauma, and whether or not you feel safe at home, which might not be possible (or comfortable) to answer when your partner is present. Not to mention that I needed help with some really gross pregnancy symptoms, like peeing myself, excess discharge and hemorrhoids, which I definitely did't want to talk about in front of my partner. I honestly would rather have these conversations without an audience, even if that audience is made up entirely of people who have seen me naked.
It also means that while you might ask for your partner's input about things related to your pregnancy, like whether or not you want an epidural or want to have your tubes tied after delivery, they don't get to make decisions about what you do with your body. You don't stop being a person with rights to bodily autonomy and privacy when you become pregnant. Your partner, regardless of how involved they are or want to be, doesn't get a say unless you want to hear their input. So, with that in mind, here are just a few more medical moments when the pregnant person should always be in the driver's seat, with little to no back-seat driving from their partner.