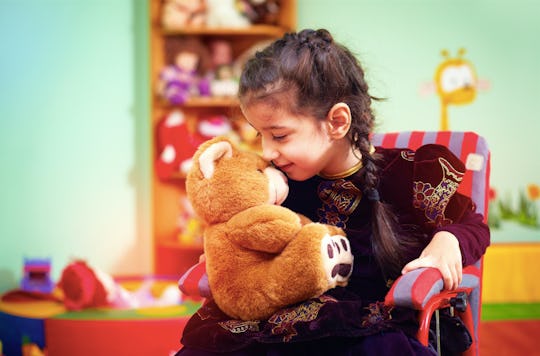 Olesia Bilkei/Fotolia
11 Moms Share The One Thing They Want You To Know About Their Kids With Autism
April is National Autism Awareness Month, a time to bring awareness (and acceptance) to this ubiquitous but sadly little understood subject. Unfortunately, this lack of understanding from the general public can make life difficult for people with autism and those who love them. All parents want their children to be seen, understood, and valued for who they are, so I asked a moms to share one thing hey they want you to know about their kids with autism.
This is not an article about what it is like to be a child with autism. Only someone with autism can tell you what that is like and they can only speak for themselves. (Pro-tip: listen to them!) I point this out because, sadly, people with autism often face the problem of people speaking for them and over them, without listening to them, and despite the fact that many are not only perfectly capable of speaking for (and about) themselves but really want to be heard. I don't wish to perpetuate this harmful practice, even in the spirit of visibility and acceptance. That said, I consistently aim to talk about parenting in a way that is open, honest, and inclusive. I believe there is tremendous value in parents sharing their stories and hearing the stories of others. The unique experiences of parents of children with autism deserve a platform, and it's a pleasure to give it to them.
Obviously, everyone I talked to can only speak to their own experiences, but I was touched by how many shared many of the same joys, challenges, and passion in making the world a more understanding place for their children.
I'll let them speak for themselves.