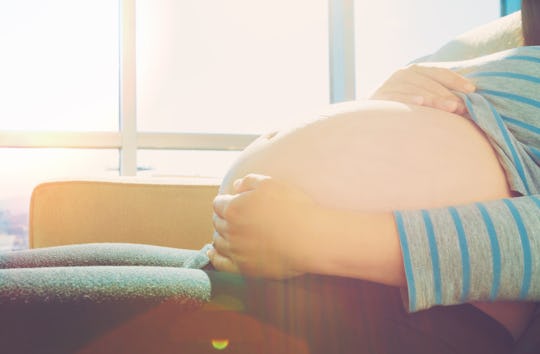 Fotolia
12 Moms Share A Pregnant Moment They Can't Forget
Depending on the individual woman's experience, pregnancy can be terrifying, uncomfortable, painful, glorious, self-affirming, empowering, or all of the above. One thing is true for almost all pregnant women, though: it is an experience you'll never forget. I asked moms to share the one pregnant moment they'll never forget because, well, feelings.
I had lots of unforgettable moments during my pregnancy; some of them wonderful and some of them truly awful. Shortly after I found out I was expecting, my husband and I took a vacation with our extended family. It was so wonderful to have this special little secret between us. We splashed around in the ocean thinking of baby names, and tried to hide my virgin cocktails from our relatives (who probably would have guessed our secret had they caught on). Of course, there were bad times, too. When I was about 32 weeks pregnant, I got the worse case of food poisoning. I was so sick, but was also really worried about the baby.
One of my best memories, however, was the first time I heard my baby's heartbeat. It was an audible confirmation that there was life inside of me and it was just beautiful. So, if you're in the throes of pregnancy and feeling anything but "wonderful," know that there are wonderful moments ahead.