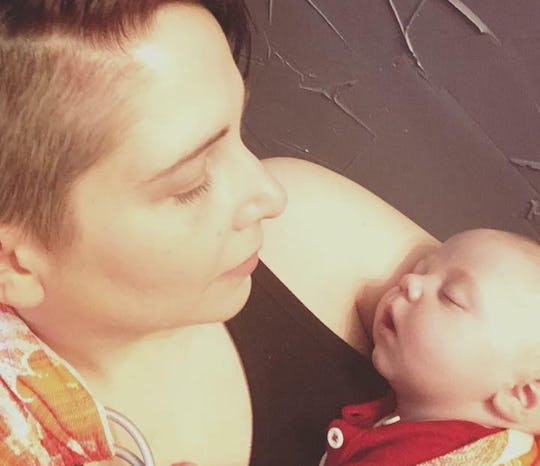 Courtesy of Steph Montgomery
16 Moms Reveal The One Maternity Leave Hack That Got Them Through Postpartum Life
I was a hot mess during maternity leave. I had no idea what I was doing, and had a list of things I thought I needed to do that were just not realistic. I felt like a failure. Later, I realized that maternity leave is about recovery. I learned a few things that helped me kick maternity leave in the butt the next time around, too. In my conversations with other parents, I learned that nearly everyone has at least one maternity leave hack that got them through postpartum life.
Mine were pretty simple: lowering my expectations, taking care of myself, stocking up on plenty of snacks and Coke Zero, and Zoloft. No, I'm not joking. Once I got over the stigma of needing an antidepressant for my postpartum depression, my life became so much better. It was like the clouds had lifted, and I could see rainbows for the first time in forever.
My friends had similar advice, including keeping water and easy to prepare foods handy, getting support and help when you need it, trying to leave the house once a day, and cutting yourself some major slack. After all, your body just grew and birthed a human being. Postpartum recovery is no joke, and sometimes it takes some planning, creativity, medical help, good friends, and lots of Netflix to make it through.
If you are getting ready to have a baby, here are some hacks that'll help you rock your maternity leave and make it through the dreaded fourth trimester like a boss.