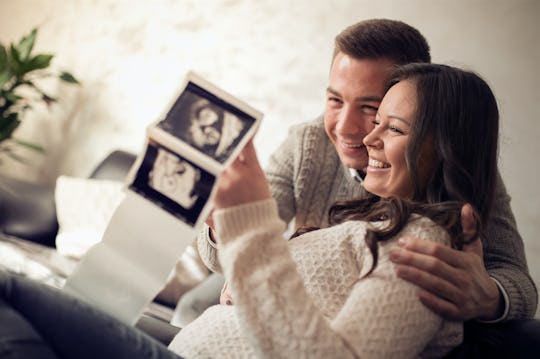 ivanko80/Fotolia
7 Things Only The Best Uncles Do When Their Sister Is Having A Baby
My brother and I have a weird, complicated relationship. In fact, I don't think anyone could understand our relationship unless they have an odd connection with their own sibling, otherwise one would assume we loathe one another. On the contrary, we have a very deep love that's often masked with complete and utter vitriol. Because, you know, siblings. But I did realize there are things only the best uncles do when their sister is having a baby, and my brother did them all.
When I was pregnant with my first baby, my "little" brother lived halfway across the world with his wife, so I didn't expect him to be there or stop what he was doing to call. But you know what? He did. Not an hour after I delivered my daughter, my mom handed me her cell phone so my big little brother could congratulate me on the birth of his niece.
Even a 14-hour time difference, and 10,000 miles between us, didn't keep my brother from this first official duty as an uncle. It meant a lot in the moment, and it still means a lot now. And my brother was just as supportive when my son was born, five years later. Even though I hadn't seen him for a couple years at that point, because he was busy working and traveling the globe, he was there for me. He made the time to tell me that my face was dumb (because that's what we do) and, of course, that he was so very, very proud of me.
With that in mind, here's some things only the best of the best uncles do when their totally amazing big sisters (you know, sisters like me) have a baby: