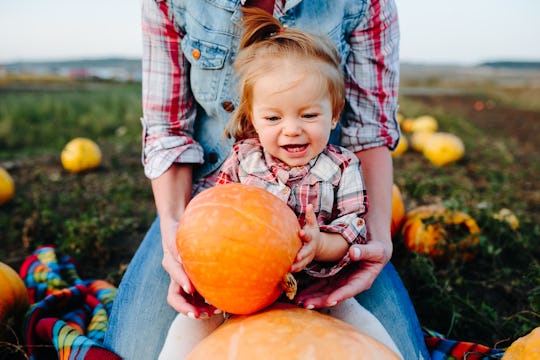 teksomolika/Fotolia
8 Things A Mom Says She's Grateful For Vs. What She's *Actually* Grateful For
Now that November is officially here, it's that time of year when Americans start feeling extra grateful. The latest social media's Gratitude Challenges, have been taking over my feeds, which is great, considering researchers recommend people practice daily gratitude. Personally, I have so much to be grateful for, but there are definitely things I'm really grateful for that I don't share too often. That should change, though, and I'm working to be more cognizant of the positives in my life. According to Robert Emmons, a UC Davis psychologist and author, people "who regularly practice gratitude by taking time to notice and reflect upon the things they're thankful for experience more positive emotions, feel more alive, sleep better, express more compassion and kindness, and even have stronger immune systems."
Obviously, I'm eternally grateful for my children and my husband. I am thankful for my parents, who adore my kids and always help and drop off dinner and take my kids to and from school. I'm thankful for my in-laws, who love playing with my children and showering them with love and attention and gifts. I'm thankful for our life, our home, and our fridge full of food. I'm thankful for my job and that I get to do what I love every single day of my life. I have a lot to be grateful for.
And still, there are so many other, seemingly benign things I'm really grateful for. Like bulky sweaters on a chilly fall evening. Or, the comfy couch. Or, huge cups of coffee, chocolate, and pizza. I'm grateful for tequila, wine, and beer. I'm grateful for cheese fries and burgers and tacos. But, moms aren't supposed to be grateful for such insignificant things, you know? They are supposed to be thankful for the big stuff; the important stuff; the "found in a Hallmark card" kind of stuff. And, obviously moms are thankful for all of those things, but they are also grateful for the little things that help them sustain their sanity, too.