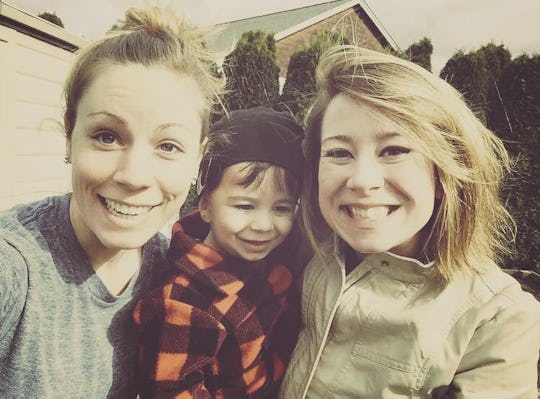 Fotolia
8 Things Moms Need To Stop Saying About Women Who Don't Want Children
A little over 3 years ago, I was adamant about my decision to forgo motherhood. I didn't like kids, didn't want a family, and the idea of experiencing labor and delivery was terrifying. Then, as life would have it, I found out I was pregnant with twins and felt this palpable shift within me. I wanted to be a mom, and knew I could be a great mom. So, I can say with absolute certainty that there are things moms need to stop saying about women who don't want children. Trust me, as a woman who didn't want children, who is now a woman responsible for a 2-year-old toddler, these statements are hurtful, inaccurate, a form of gaslighting, and you know, just rude.
It's odd to be on the other side of the "I don't want children" coin. So many people actually use me as an example of inevitable motherhood. They'll point to me and say, "See? She didn't want children, and now she's a happy mom. That's proof that every woman will, eventually, change her mind and either want children or regret not having children." False. I don't live my life as an example of how every other woman does (or should) live hers. Women have the right to be complex, multifaceted human beings. Women have the right to make their own life choices and decide what to do with their own bodies. They also have the right to be validated in those choices, instead of shunned or told they're "less than" or that they're somehow not "real women." A woman who has four children is just as "real" as a woman who doesn't have any. There is no "right way" to be a woman.
It was exhausting to hear I was going to "change my mind" when I said I didn't want children. It was hurtful to hear that my life wouldn't amount to anything substantial — that I wouldn't be fulfilled — if I didn't have children. It's even more exhausting, and even a little enraging, to now hear that my choice to become a mom wasn't really a choice at all, but an inevitable life decision I was powerless to fight. It's exhausting to be chastised for changing my mind in the first place, as if women shouldn't have the ability to evolve and make different decisions at different points in their lives. So, as a woman who believes in the power of supporting other women regardless, here are just a few things us moms need to stop saying to women who don't want children. Like, immediately.