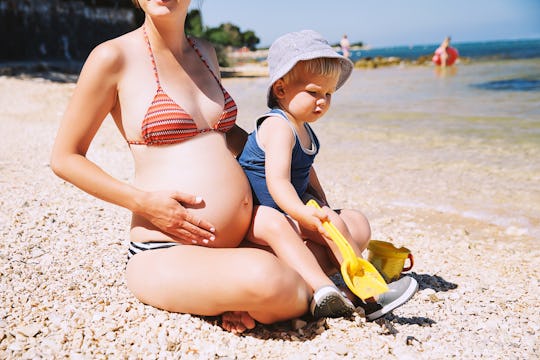 Natalia Deriabina/Shutterstock
9 Reasons Being Pregnant In June Is The Worst
I have to be honest and make the following confession: I hated being pregnant. So, in many ways, the time of day, or month, or season truly didn't matter. I've been pregnant in the winter and in the summer and in the spring and in the fall and I thought it was all just garbage. But if I had to really think about a time of the year that made the act of growing another human inside your body the absolute worst, it would be June. Yes, being pregnant in June is the worst. There. I said it.
It's not that I find June to be a particularly horrifying month. As a matter of fact, thanks to Pride, June is pretty great. And, weather wise, June is basically the beginning of what anyone could consider consistent summer days. The rooftop bars open, the happy hours feel more inviting, the summer vacations begin, the summer Fridays are in full-force (if your employer is nice enough to offer them), and the days are longer.
But when you're pregnant none of that sounds fun or enjoyable or even realistic. You're just stuck on the sideline, watching people enjoy the beginnings of their summer while you're sweating a seemingly inhumane amount. So for that, and so many reasons including the following, June is the worst when you're pregnant.