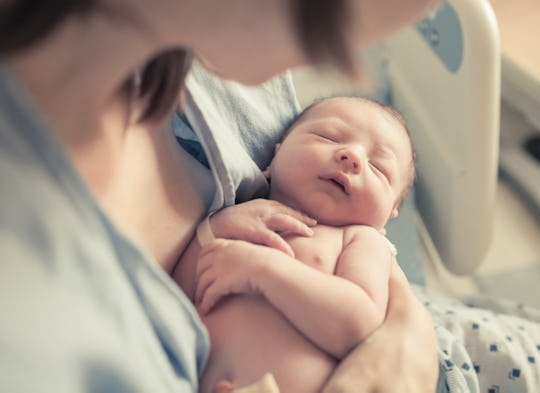 KieferPix/Fotolia
9 Struggles Every Mom In The 4th Trimester Knows All Too Well
The 4th trimester — the first three months following the birth of your baby — is somewhat of a mixed bag. Sure, there are a ton of snuggles to be had and, if you're anything like me, you're totally celebrating not being pregnant anymore (my pregnancies were dumpster fires). But there's also an equal or greater number of struggles every mom in the fourth trimester knows all too damn well, my friends. I'm telling you, the struggle is real.
Thanks to the way our culture seems to fetishize new moms, most of us expect the newborn phase to be full of amazing, magical moments. It totally is, don't get me wrong, but it's also full of vomit, drool, blood, urine, pain, confusion, exhaustion, and, well, poop. There's so much poop, you guys. I thought I would have a ridiculous amount of fun with my baby, playing and going to the park, but then I learned the ugly truth about brand new babies: newborn babies are boring. So boring. Yes, you will get your fill of snuggles and smiles, and both are completely amazing, but your baby will likely sleep all of the time, except at night or when you decide to take a nap, that is.
To make matters worse, between pregnancy hormones, recovering from childbirth, and sleep deprivation, you probably won't feel like yourself for a while. You'll make mistakes, too, like randomly falling asleep, flashing your neighbor, or trying on your pre-pregnancy jeans (that was such a bad idea). The good news, though? Once you get past the fourth trimester, it's over. Or maybe that's the bad news? The struggle, or should I say "the snuggle," is real, no matter how you slice it, my friends.