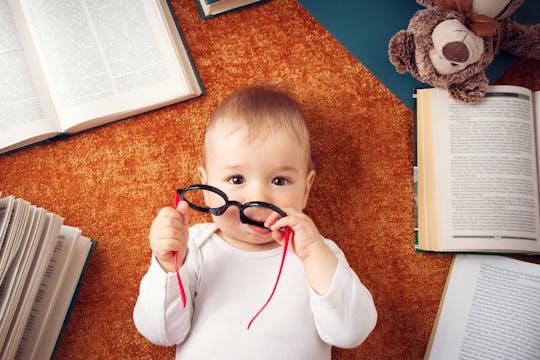 candy1812/Fotolia
How Well Your Baby Will Eventually Do In School, Based On Their Zodiac Sign
As parents we're always wondering what our kids will grow up to be like. I mean, honestly, it begins in the womb. When we're pregnant we wonder what they'll look like and how they'll sound when they laugh. And after they join the world we think about what kinds of interests they'll have, what their sense of humor will be like, and maybe even how they'll do in school. There's no real way to know for sure, but why not guess how well your baby will eventually do in school based on their Zodiac sign, because, well, why not? It's only weird if it doesn't work, you guys.
School — whether it be public, private, or otherwise — is certainly something that will mold and shape our kids into the adults they'll inevitably become. But our kids' personalities will also determine how they'll do in their classes, in their schools, and how well they'll interact with classmates and teachers, and Astrology has a thing or two to say about our kids' personalities. Not that the Zodiac is exactly equal to destiny or fate or, you know, science or anything, but when we're curious about the future, many of us are open to looking at just about any interpretation. Enter, the Zodiac.
So, you know, take this all with a grain of salt and see for yourself what your little one might be like once they're old enough to be in school, too.