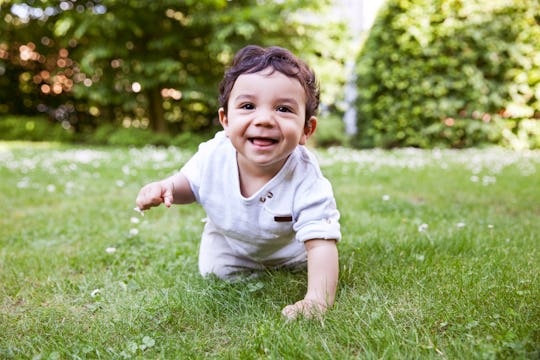 Westend61, Getty images
7 Fascinating Facts About Aries Babies
What to know about your spring-born, fire sign babe.
Spring is an amazing time to have a baby. The weather is warm but not too hot, the flowers are out, plus you don't have to wrangle a squirmy infant into a snowsuit everytime you leave the house, which in itself is a blessing. If you have an Aries child (born March 20 through April 19) or one is on the way, you'll want to check out these seven facts and benefits about Aries babies and kids.
As it turns out, in your Aries child, you may have an optimistic future CEO on your hands. Or a night owl without any allergies. If nothing else, your Aries child will always know they're in good company with celebrities like Lady Gaga and Lil Nas X sharing the ram sign, plus, having an baby whose birthday falls in April is a lovely excuse to buy yourself a diamond.
And while this facts may not be written in the stars, per se, and there's usually a pretty good reason why people of the same zodiac sign share certain traits (exposure to sunlight in the womb, for example, or how old they are compared to other classmates) it's still fun to glean a little about the parts of your child that make them a tried and true ram ( super competitive ring any bells?).
Whether these facts about your Aries baby are truly written in the stars or they're more a function of science, it's fun to see what about your child is a trait of their zodiac sign, and what's unique to them.