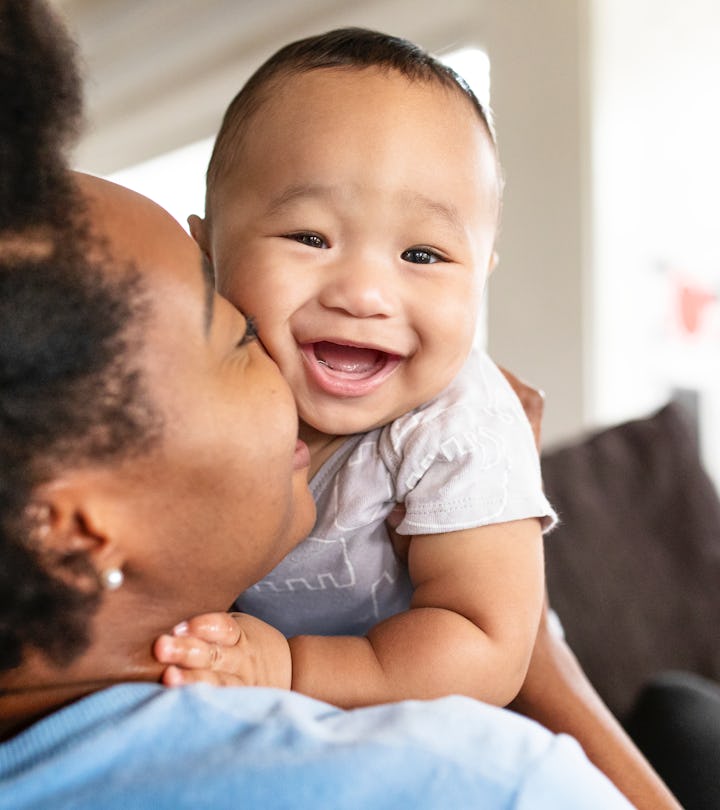 Shutterstock
35 Baby Names That Start With "T" & Are Actually Unique
From simple to surprising.
Deciding on a name for your little one is definitely no easy feat. It has to be just perfect, right? Fortunately, choosing baby names is one of the most exciting and fun to-dos on your list as you get ready to welcome your little one. The process of choosing a name makes the experience a little more real, but it can be stressful because there are so many options out there. To start, try choosing a letter and seeing if inspiration hits, like this list of baby names that start with T. You never know if your child will end up being obsessed with monograms, so yes, their initials are important.
Though it's obviously hard to pick a name for someone you haven't met, debating names with your partner or friends is such a great way to imagine your future child and what they will be like. Everyone tends to have very specific preferences when it comes to baby names, and that's OK. Some like simple, classic names, while others prefer something more unique or trendy. Your partner might be more interested in the meaning of the name, while you might put more emphasis on how the name sounds in conjunction with your last name.
There will likely be some back-and-forth between you and your partner during this process. Landing on a name that both of you are totally happy with may require a lot of patience, but it's worth it to consider many, many options — even those you never could've imagined liking — and taking your time with each contender. Practice what they would sound like in every scenario: from when you're tucking your little one in at night to when they're getting grounded for breaking curfew. If there is something you are particularly fond of but can't get your partner on board with, stand your ground and give it time — once you meet your baby for the first time, one of you may end up having a change of heart. In the meantime, here are several T baby names to add to the pot.
Short of using an actual baby name generator, having an arsenal of unique T names to help you decide on something different and meaningful is the best way to make the process as breezy as possible. Any of these ideas are sure to have your child feeling just as rare and special as the names themselves.
This article was originally published on