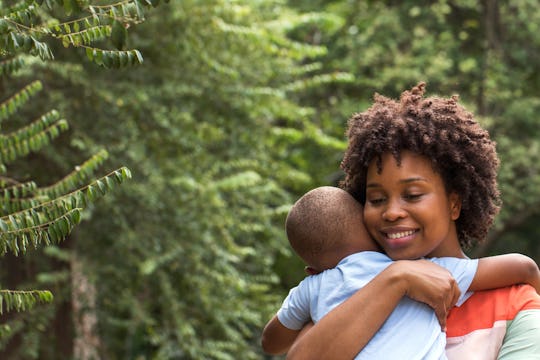 Fotolia
10 Reasons Why It's Important To Teach Your Son To Be Body Confident, Too
If you do a quick Google search for "body confidence," you might notice that most of the results are geared toward women. This isn't a bad thing, of course, as society has been consistently shaming women and their bodies, as well as attempting to control every aspect for their bodies, for centuries. Still, girls aren't the only ones needing help in this department. Turns out, it's important to teach our sons to be body confident, too.
As a mother to a young boy, I know that there are certain messages being absorbed by my son on a daily basis. Some are being told to him directly thanks to specific conversations people feel comfortable having with my son (which thankfully aren't too complex at the moment, as he's not yet three years old). Others are less direct, and are being absorbed when he overhears adults having conversations around him, or certain television commercials targeting his specific demographic. Cartoons and books are, sadly, also trying to instill antiquated gender roles that could leave my son with a less-than-stellar relationship with his body. While I do my best to try and broaden his horizons, I know I will only have to struggle harder to go against the grain as he grows older, goes to school, and makes friends who might not understand the deep-rooted patriarchy we live in.
That's why there are so many reasons why we need to teach our sons the importance of body confidence; not just for them but for those around them and for those hey may come into contact with and have relationships with. Here are just a few.