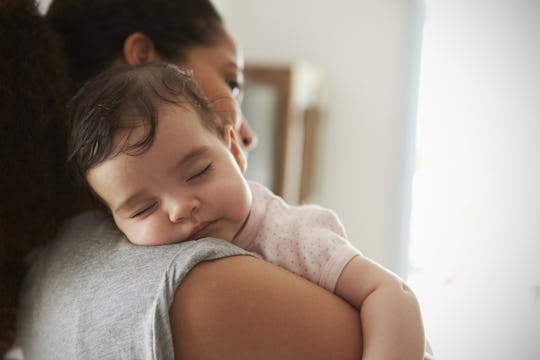 Monkey Business/Fotolia
10 Things No One Tells You About Having A Baby In Your 30s
If you're like me, you evaluate the pros and cons of any major life decision. When my husband and I were considering starting a family, I thought about my career, education, and financial stability. I wanted to know how a pregnancy and childbirth would impact the life I was living as a 20-something. In the end, the pros of waiting outweighed the cons, and we didn't have a child until I was, well, no longer a 20-something. But there are things no one tells you about having a baby in your 30s, too, and I think they're worth discussing when you're considering something as life-changing as parenthood.
Looking back, and with the knowledge I've now earned, I can tell you that I'm very happy I waited to start a family. Because I waited until I was 30 to start having kids, I was able to get a jumpstart on my career, achieve some financial stability, and buy a home before I brought kids into the mix. I was also able to travel alone and with my partner, get a Master's degree, live overseas, and have lots of sex for the sake of having sex and not, you know, for the sake of procreation.
There are some cons to starting a family a little "later" in life, though. Each pregnancy has been harder on my body and as I've gotten older. I know I will never fit into my pre-pregnancy jeans ever again. I've started to care less about that, though, so I have that going for me. I've felt way more confident in my 30s than I ever felt in my 20s, so ignoring society's expectations of postpartum women has grown easier and easier. But you wouldn't believe the comments people have made about my age, my health, and my biological clock. It seems like once a day, almost every day, someone will ask me to explain my family planning choices, even though it's honestly none of their damn business.
There's nothing more personal than deciding when or how to start a family, and for many moms like me, waiting until your 30s is absolutely the right choice. If you think it's the right choice for you, too, here are a few things I think you should know about your decision: