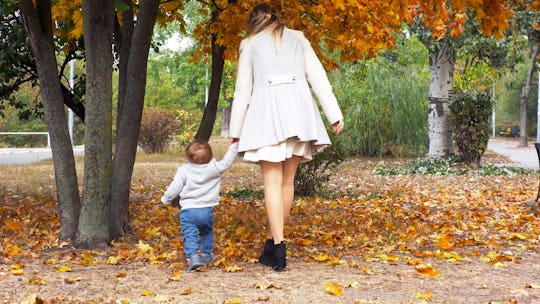 Кирилл Рыжов/Fotolia
12 Reasons Why I Refuse To Take My Kid On A Mother-Son "Date"
I recognize that I am walking into an emotional minefield with this one. People have feelings about mother-son or father-daughter dates. Strong feelings on both sides of the argument, in fact. And so I say this knowing the ire I may incur: I won't take my kid on a mother-son date. I find it weird and unnecessary and, well, it's just not for me.
First of all, let's get on the same page as to what I mean by "mother-son date." It's specifically when you call it that and/or when you model a one-on-one outing with your son on a stereotypical date between two romantically linked people. So I'm hardly saying you shouldn't have quality time with your little guy out of a sense of propriety. And I don't even think these so-called dates are inappropriate. I'm not here to rag on anyone who does them (you do you, guys) but I won't shy from my opinions on why I think they're bizarre... and I do think they're bizarre.
I mean, really, isn't dating in and of itself really pretty bizarre? Like, leaving mothers and sons out of it all together (which, I'll be honest, is a combination of words that leaves me feeling uncomfortable and I feel like I shouldn't have to see together), it's just a strange little sliver of the world. There's so much I could pick apart about dating in general, but that's another conversations for another day. When it comes to mother-son dates, I skip them for the following reasons: