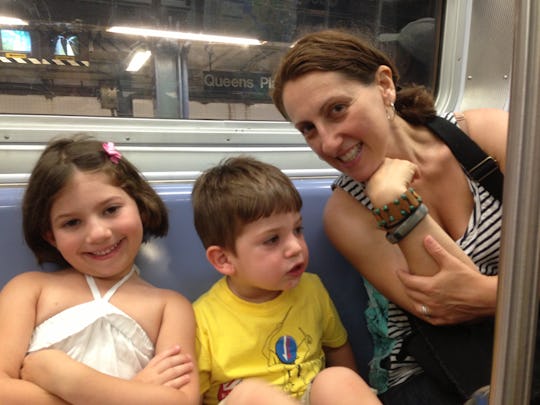 Courtesy of Liza Wyles
12 Things Your Second Baby Definitely Wants (And Needs) You To Know
My firstborn was a winter baby and maternity leave with her was a real drag. The days were short (which didn't help with my postpartum moods) and it was a chore to bundle her up and take her out in the cold. I swore my next kid was going to be a summer baby and, thankfully, he was. However, just because I got the season timed "right" with my maternity leave, didn't mean I was winning at parenting. I'm sure there are things every mom's second baby wants her to know and, if my son could have articulated his thoughts at the time, I'm sure he would have been more than happy to share his feelings with me (and I'm sure one of those feelings was that he hated being hot and sweaty all summer).
I always knew I wanted two kids, at least. My husband and I both have one sibling each, so the "family of four" scenario is most familiar to us. I thought I'd be able to anticipate my older kid's and younger kid's needs but the truth is, nothing prepares you for raising more than one child at a time, even if one of them is potty-trained. Neither of my kids were what I would describe as "difficult" babies. They had their moments, and annoying stages (smearing baby food on their high chair was a particularly "fun" one), but the challenge of raising two children wasn't in navigating these moments. The hard part was knowing how to tailor my parenting approaches towards two separate little humans, whose behaviors couldn't be more different.
So if I had to guess, I'd imagine my younger son would have some pretty choice words for me, as he observed me, flustered and exhausted, toggling between him and his toddler sister. I always knew what my two-and-a-half-year-old daughter was thinking because, well, she didn't hold back. If only infants could talk, because then I would learn some things that my second baby would want me to know.