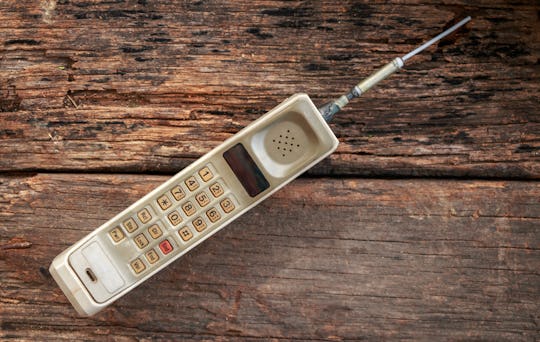 Fotolia
13 Things '90s Parents Worried About That Parents Today Don't Give AF About
Parenting sure has changed over the past 20 or so years. Just ask anyone that grew up in the '80s and '90s. Back then, our parents didn't have to worry about naked social media posts of their kids floating around; school shootings weren't such a significant problem as they are now; childhood obesity wasn't the epidemic it is today. Still, that doesn't mean everything was all roses and rainbows back then. In fact, there were plenty of things our '90s parents worried about that are of no concern to us today.
Some of the things they worried about weren't exactly reasonable. For example, fashions of the '90s may have had our parents scratching their heads. Why are kids wearing gigantic pants and what could they be hiding in them? They might have also been a bit concerned at constantly calling things "da bomb," especially at a time when there were people like the Unabomber running around and actually bombing places.
Then there are concerns from the '90s that have continued on and, to a certain extend, have remained concerns for the parents of today. Like fearing that your kids will end up kidnapped a la Jacob Wetterling and Adam Walsh in the '80s and Jimmy Ryce in the mid-'90s. Or the fact that our environment is still going to hell (except now we actually talk about climate change).
At least there are a few things that our parents were overly concerned about that we can finally rest easy on, or have at least learned to worry less about and, instead, have decided to focus our fearful efforts elsewhere. For example: