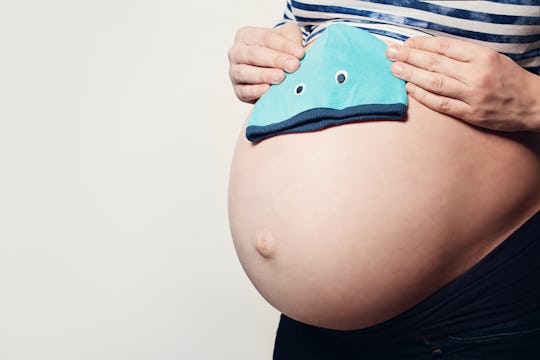 artmim/Fotolia
18 Moms Reveal The Rude Comments They Heard When They Announced They Were Having A Boy
People seem obsessed with gender in our culture. As soon as you announce that you're pregnant, people can't wait to find out "what you're having." It's as if having a child of a particular gender, or "one of each," makes a family complete. When I found out I was having a son, I heard so many bizarre comments about his gender. In talking with other moms, I've learned that I'm not alone in this experience. They also heard some really weird, inappropriate, and rude comments when they announced they were having a boy.
These comments seem to fall into three basic categories:
The idea that your husband and/or partner will be only be pleased with you if you'e pregnant with a boy, or that you need at least one boy to have a complete family. This implies that boys are more desirable than girls.
The idea that boys and girls naturally and without the help of social conditioning behave differently or have different temperaments.
Questions and/or comments about circumcision.
In my case, I received comments associated with each one of these categories, and all from my midwife. As soon as she saw a penis on the ultrasound she said, "Good job, now you have one of each. I bet your husband will be pleased. Are you planning to circumcise him?" No, I am not joking.
Now, I am not saying that gender disappointment isn't real, or that it isn't valid to want to have a baby of one sex or another, but it would be so nice if people didn't assume your kids will behave a certain way based on their anatomy, or that your family is only complete if you have a boy. As a mom to daughters and sons, I know that gender roles are pretty much for the birds, and we shouldn't buy into harmful stereotypes about who our kids are or who they'll become.
I wish that people would get over their obsession with gender, because holy crap, people are seriously rude about it.